YOGA IN THE ALPS: WINTER RETREAT, SUMMER RETREAT, FALL RETREAT
MOVE: Switzerland Yoga and Meditation Mountain Retreat
July and October 2019 - both retreats are almost full, last spots available. January 2020 retreat - registration open.
We recommend booking this alpine retreat early in order to secure your spot as this is a popular retreat and we can only host a small group of the participants in this unique location. Most of our Swiss Alps retreats in the past have been fully booked with a waiting list.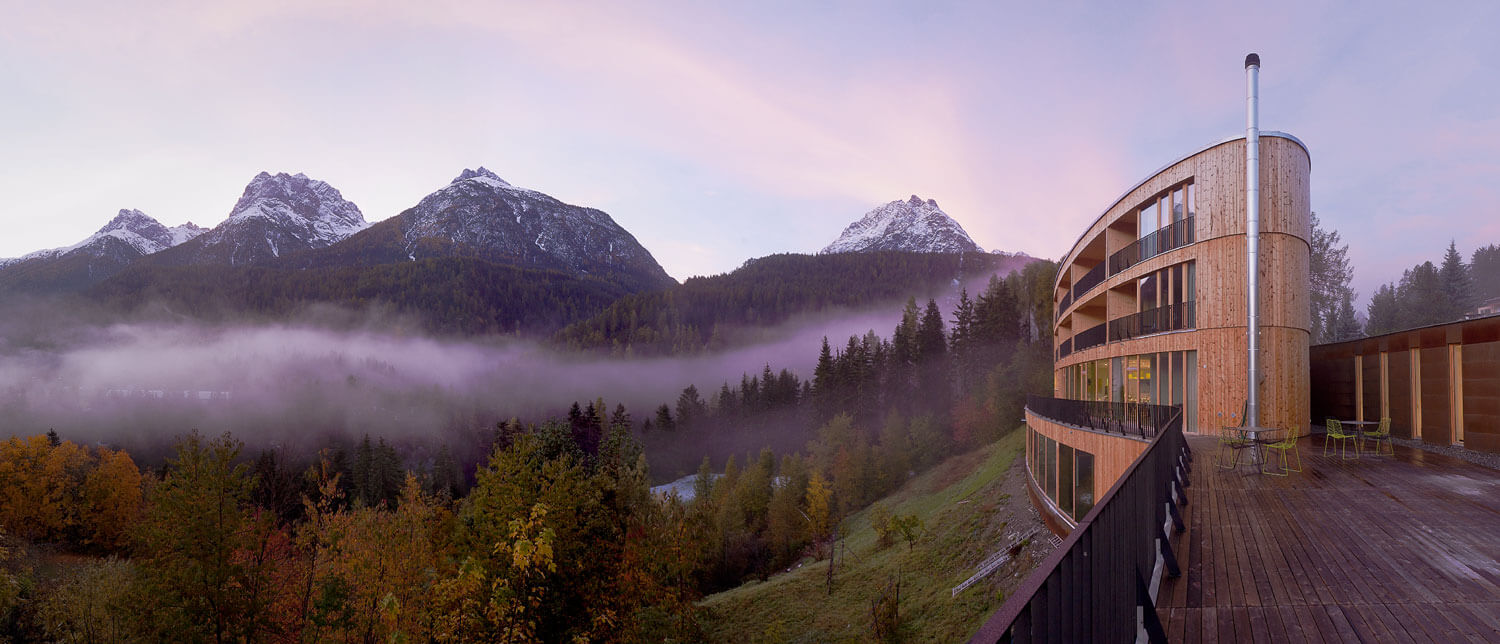 A Note from Elena
This yoga and meditation retreat is for you if you love to move - whether it's yoga, hiking or exploring; if you enjoy mountains, fresh air that smells of herbs and fir trees, waking up to breathtaking views of forest covered mountains that line the valley. This retreat is for you if you appreciate the importance of self care, wholesome food, cosy alpine designer interiors and architecture, abundance of space, peace and tranquility.
This yoga retreat is for you if you would like to experience yoga in the Alps - a place where time stops and nature is all there is.
The story
I remember the first time time I visited this place. Driving to that little hideaway, I was mesmerised by the stunning picturesque villages in the valleys, carpets of snow that covered the meadows as we were passing through higher altitudes, colours of the land and the sky that kept changing around twilight, showing off their shades of golden, turquoise, pink and peach.
I remember how on that Alpine altitude, suddenly I saw my life from a new perspective, as if rising above all the little things in a helicopter, seeing the bigger picture. I felt so deeply touched when I experienced this pristine, majestic place for the first time. And I wondered if I could save a little piece of that magic, inside, and take it home with me.
I wasn't planning on hosting a yoga retreat here at first. It was just a little private escape into a surreal place to recharge and reconnect. But seeing what a profound effect it had on me, I was convinced that there is hardly a place more suitable for a yoga and meditation escape than this secret spot. And I am so extremely pleased that this vision has now come to life.
For the fifth year now, we are offering one retreat per season every year here in the Swiss Alps and invite you to enjoy the beauty of four distinctly different seasons in the Alps. A Winter yoga retreat which reminds about the magnificence of Swiss Alps in the most peaceful of seasons, a Spring retreat when you can feel the first breath of re-awakening nature, a Summer yoga retreat which invites to practice outdoors and most of the sessions take place on our amazing rooftop terrace overlooking the mountains and of course, and our signature Autumn yoga retreat which enchants with a multitude of colours, crispiness and clarity of mountain air as well as majestic calm quality of nature all around our retreat location.
I can't wait to share the beauty of this place with you.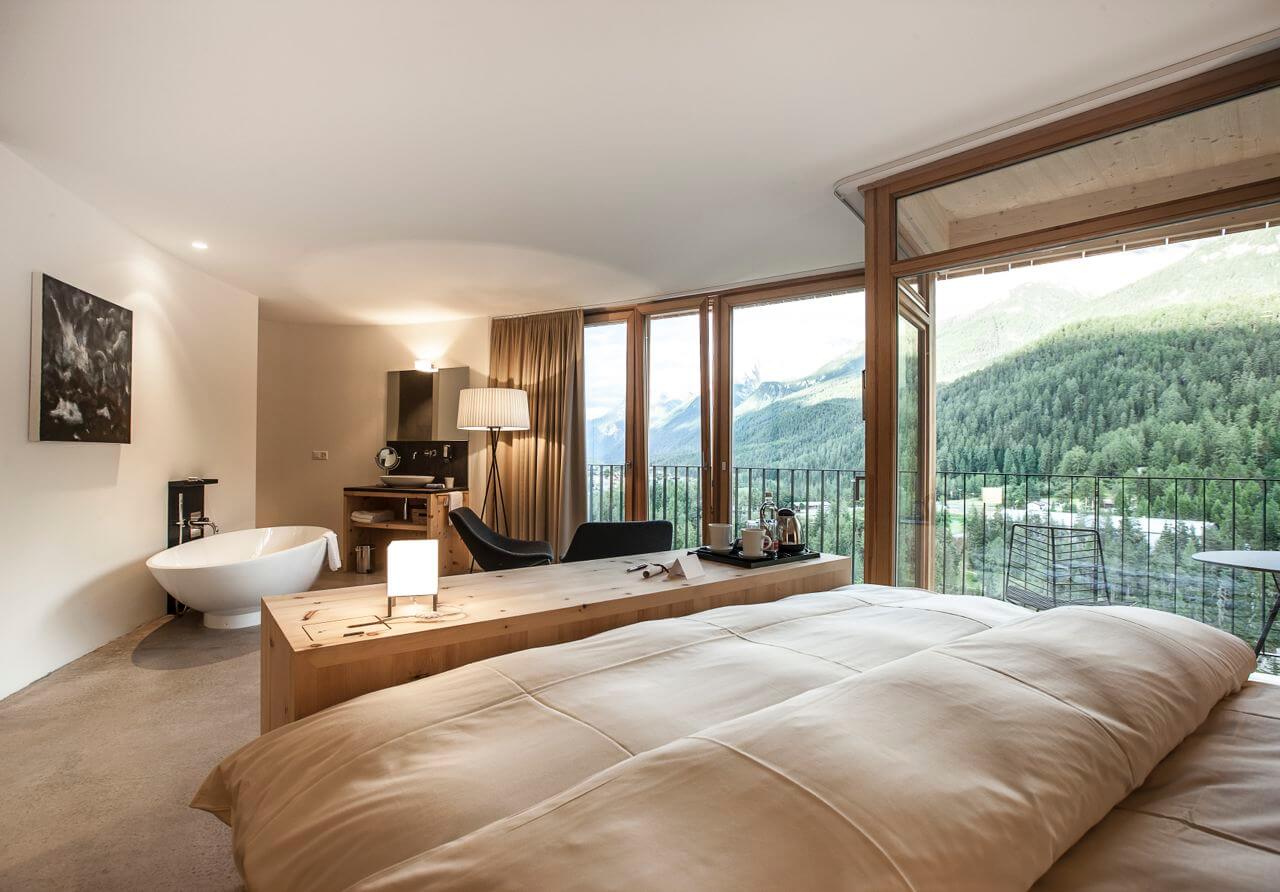 ACCOMMODATION
We are staying in a beautiful spa hotel nested just by the side of the mountain and surrounded by stunning pristine nature. The ellipse shaped hotel features huge windows along one of the walls which allows you to enjoy magnificent views during the day and fall asleep looking out at the stars. There is also a bathtub with a view available in the superior room, lots of lovely details and outstanding wooden decor.
If you prefer simplicity, there is a more basic choice of room available which is a little smaller and has a regular bathroom. These rooms are in the older building of the hotel. Both types of rooms are available for double or single occupancy.
During our Winter yoga retreats, you will enjoy the cosiness of the rooms, the warmth of the yoga shala and the tranquility of the nature all around the property.
During our Summer yoga retreats, you will delight in practicing yoga on the rooftop of the retreat hotel in the morning and letting your body and mind wake up to the rays of sun and magnificent view of the mountains all around the rooftop terrace.
During our Fall yoga retreats, you will fall in love with the colors that the mountains are soaking in, peaceful and quiet energy of the Alpine hideaway where we are staying and the symphony of woody fragrances during the walks across the valley.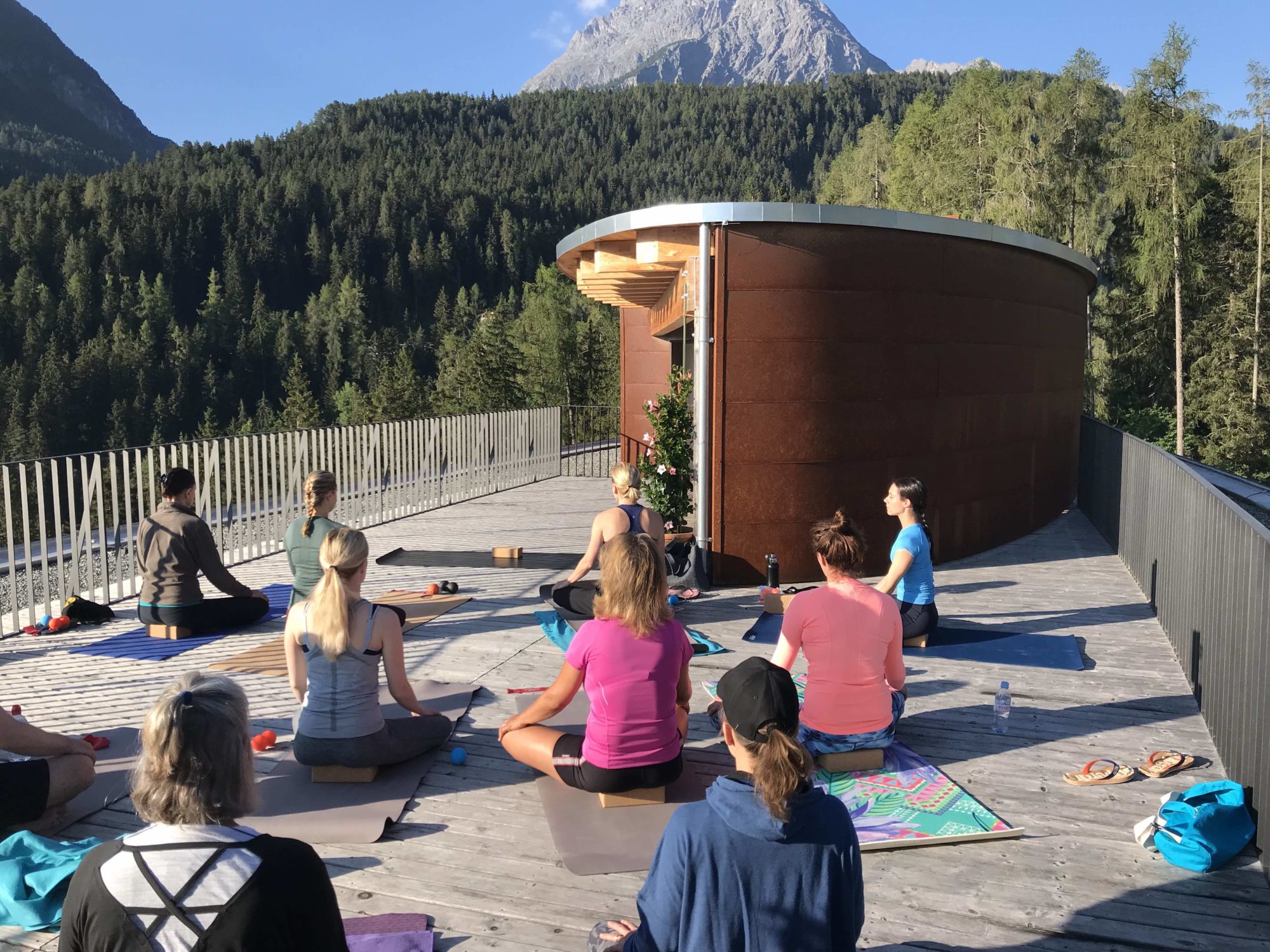 YOGA PRACTICE AND YOGA TEACHER
This yoga retreat is lead by Elena Mironov, the founder of Sparkling Yoga Retreats. Elena is a very experienced yoga and meditation teacher, with a strong background in both technical, therapeutic and energetics aspects of yoga and meditation, over 14 years of teaching experience and a background in psychology. Read more about the teacher here.
This small group yoga retreat that is open for intermediate and experienced practitioners. During this hatha yoga retreat, you will have an opportunity to experience a variety of approaches to hatha yoga, from elemental vinyasa flow to peaceful hatha with a therapeutic quality as well as a myriad of supportive practices.
Programme components of this yoga retreat
elemental vinyasa flow
alignment based hatha yoga
in-depth self-myofascial release techniques
restorative flow
yin yoga
pranayama / breath work
seated meditation - guided and self-guided
restful yoga nidra (yoga sleep) meditation in savasana
All sessions will be adapted to the group and modifications of the poses will be offered to cater for all participants and to ensure that everyone is receiving the benefits of the practice and the individualised attention.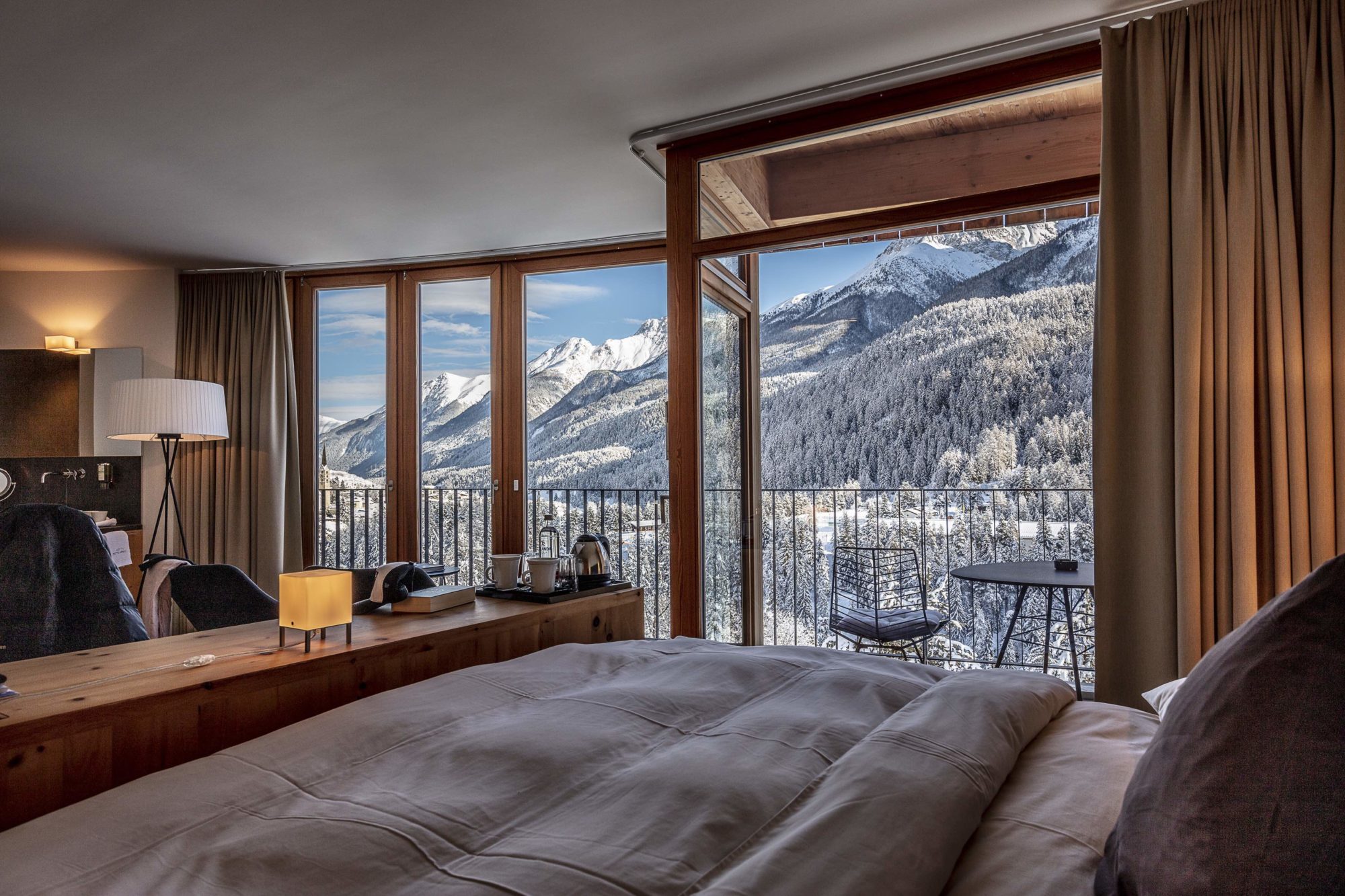 MEALS
Included in the retreat fee are generous delicious brunches at the hotel every day featuring lots of scrumptiously fresh local produce as well as 3 vegetarian dinners at a lovely restaurant in the village.
SPA
Our hotel has a beautiful spa with steam bath, sauna with a panoramic view as well as "experience showers", relaxation room and a massage therapist. You can choose to just use the wellness and spa facilities during this Swiss Alps retreat or let yourself be pampered with a selection of massages and treatments in addition to pre-planned programme.
WHAT IS INCLUDED
Included in the price of the retreat is
accommodation for 4 days/3 nights at our lovely hotel
3 generous buffet brunches
3 vegetarian dinners at the restaurant
the use of yoga space at the hotel in the morning
the use of studio in the village where we practice in the afternoon
all yoga and meditation classes
the use of spa at the hotel in the afternoons/evenings.
Pricing details are available in the booking form.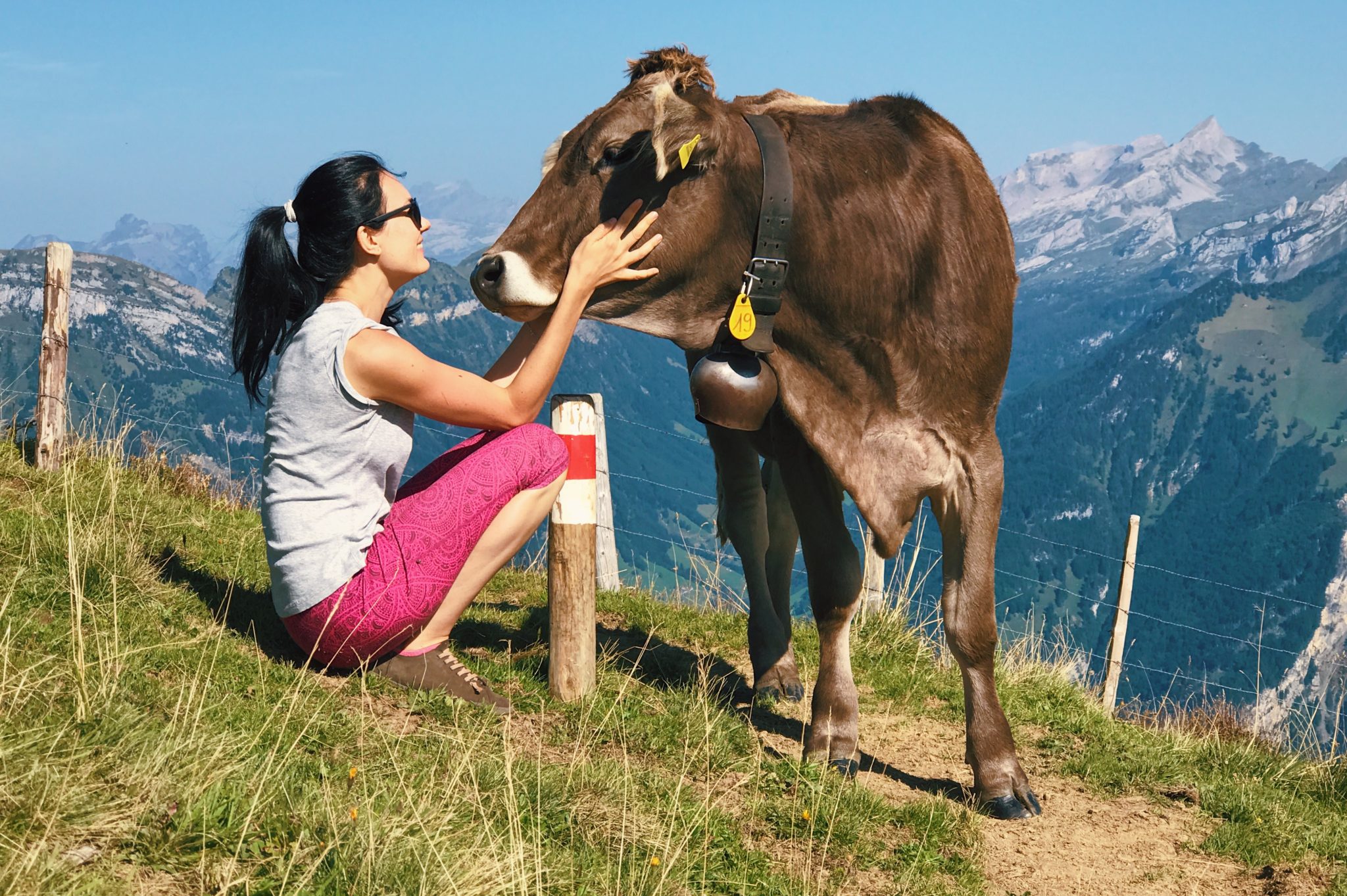 TYPICAL DAY
7.30-9.00 morning yoga and meditation practice at the hotel spa
9.00-10.00 brunch at the hotel
10.00-16.00 hikes, hot springs, rest, nap (optional skiing in Winter)
16.00-18.00 afternoon yoga and meditation practice in the village yoga space
18.00 dinner & free time with a possibility to use spa and saunas at the hotel
GETTING THERE
Our location in Engadin Valley is easy to access from any major city in Switzerland. You can then drive or take a train to the village. The hotel is about 10 minutes walk from the station. It's both a spectacular train ride and drive whichever direction you're coming from.
You will receive further instructions upon registration.
PLANNING YOUR ARRIVAL
The best airport to travel from is Zurich, and the best time to land in Zurich would be before noon on the first day of the retreat. The programme starts in late afternoon, so you would have enough time to arrive without stress, check in, settle in your room and meet the group at 4.30pm on Thursday.
From Zurich airport, you can take a train or drive. It will take you 2.5-3 hours either way to get to the location. Our retreat is just 10-minute walk away from the small train station in the Alps.
The best time for your departure flight from Zurich would be in the evening of the departure day.
ARE YOU A PHOTOGRAPHER AND A YOGI?
We are always open to new collaborations, so let us know if you'd like to join the retreat and capture some beautiful moments!
TESTIMONIALS FROM OUR PAST RETREATS IN THE SWISS ALPS
Thank you for such a beautiful and fun retreat, Elena! I arrived exhausted and malnourished. And am leaving energized, restored, and replenished with minerals and fresh microbiota. Loved the group, adore the location, and appreciate your flows. I will be back.

Everything was amazing, nothing truly could be done better, cause it was perfect. Loved the location, loved the group, loved the sequences, loved the energy. Beautiful place! LOVED IT ALL.

Being a repeat customer, this is my 3rd retreat with Elena, and I can't wait for more! This is a very unique experience, with beautiful flows, amazing locations, and such fun participants!
The hotel is stunning, the mountains magnificent & the energy of this place is incredible. Thank you for sharing this special place with me (& my fellow retreaters), moving our bodies, reminding us of what they can & want to do, rebooting my practice again! Thank you Elena for making these few days so special and memorable. I am returning home with more sparkles!!

Much love and gratitude.
I enjoyed your capacity to adapt to the group with the programme that is always varied. This is an amazing place for a yoga retreat! Hotel, the landscape, yoga space, everything is perfect. This second time participating in the mountain retreat was just an great as the first. You are a unique person with a set of talents that allow you to bring forth your own style of yoga (professionalism, tone of the voice that mesmerizes, your own music) We couldn't be happier to have had the possibility to join this retreat and can't wait to come back in July. Namaste!
I recently participated in Sparkling Yoga's Switzerland retreat in the gorgeous Swiss Alps. This was my first retreat and although I didn't have any expectations nor comparisons, everything was more than I had wished for. The location was breathtaking, the hotel and its facilities were perfect. Elena put a lot of effort into making this retreat wonderful. Her classes were challenging yet she provided an atmosphere were I felt safe to make and play with my own physical and mental boundaries. I am already recommending Elena and Sparkling Yoga's future retreats to friends.