YOGA RETREAT SWITZERLAND: WINTER RETREAT, SPRING RETREAT, SUMMER RETREAT, FALL RETREAT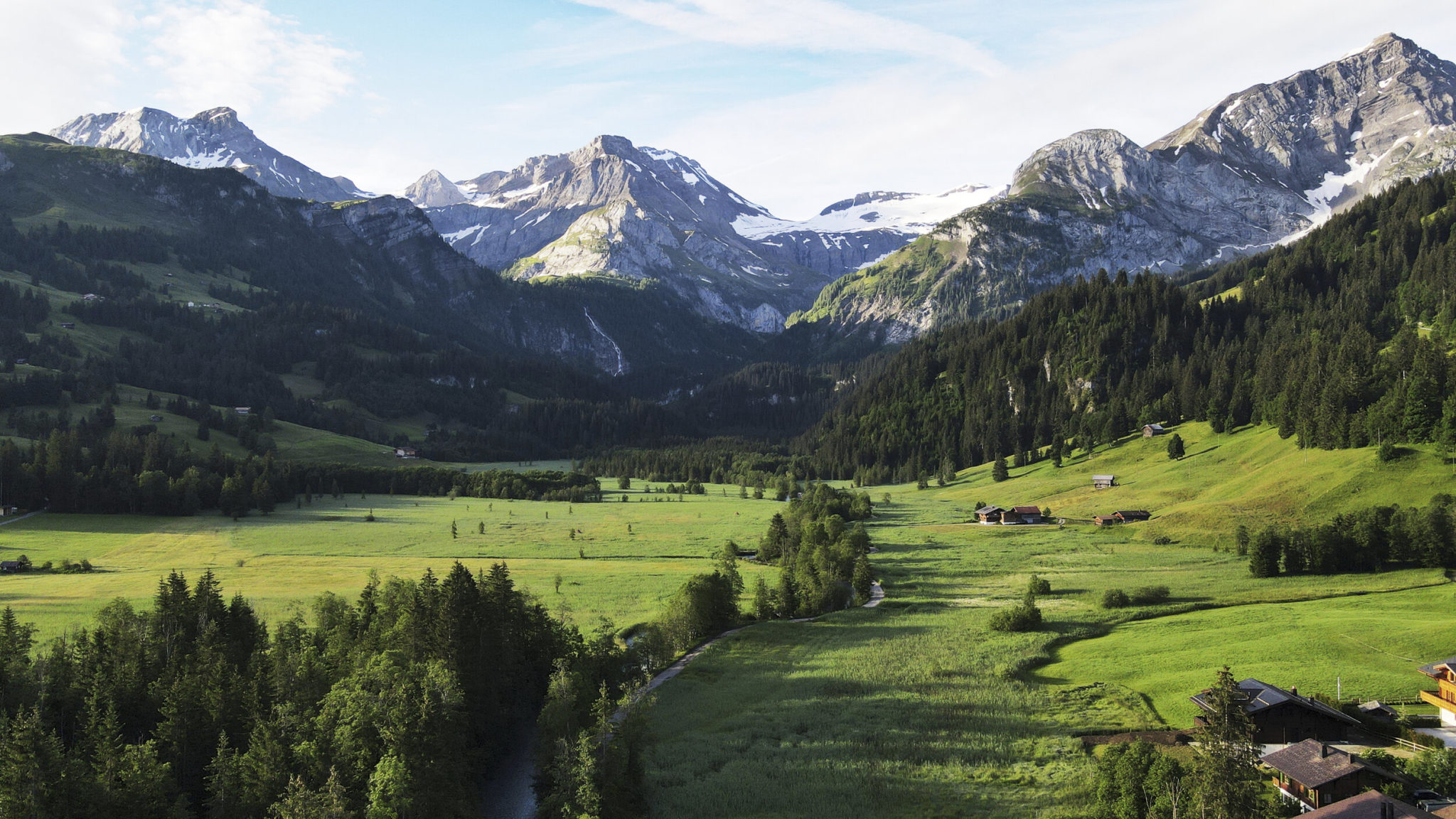 Yoga and Meditation Retreat in the Swiss Alps
Update: October 2023 retreat is almost full!
Do you love yoga and meditation? Would like to take your practice to the breathtakingly beautiful Swiss Alps?
Let me transport you there for a moment. Imagine a small designer hotel that smells of wood and is set right in the mind-blowing Alpine landscape.
You open the window and invite into the room a tantalising fragrance of wild herbs and fir trees. You nap to the sound of the birdsong as a soundtrack. You practice yoga in a room with an Alpine view to die for.
Your body feels stronger and more toned as you practice yoga twice a day and spend hours outdoors. Your mind is both sharper and softer - the unique effect of regular meditation. You know you are taking care of yourself the best possible way.
If this sounds like you, we've been waiting for you. Join us to experience yoga in the Alps - a place where time stops and nature is all there is.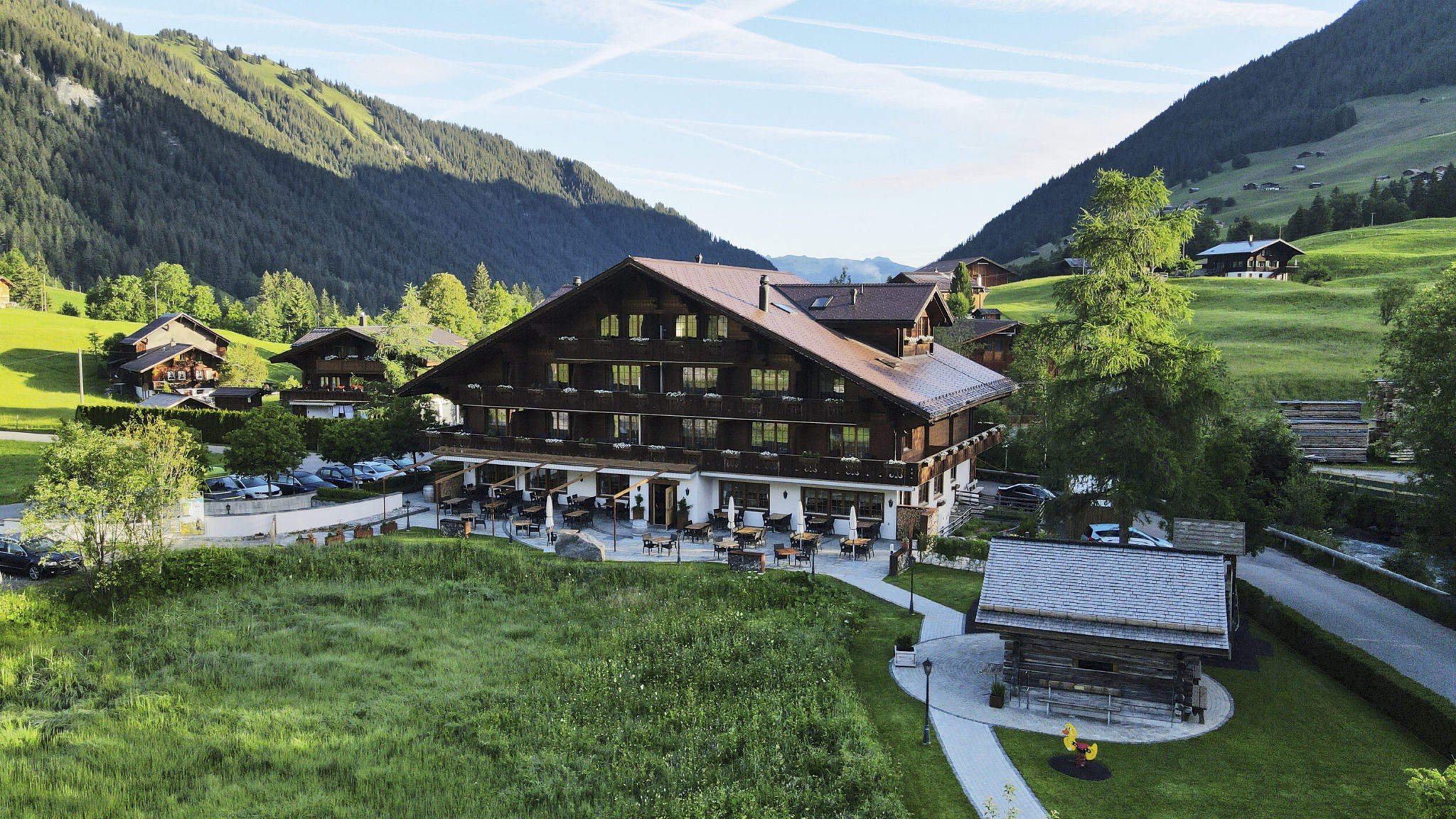 ELENA'S STORY
I found this unique and peaceful place in the Bernese highlands while retreating from the hustle and bustle of the daily life.
I remember the first time time I visited this place. The drive to the tiny mountain village was spectacular, and I could barely keep my eyes on the road. Up on the altitude, colours of the mountains and the sky kept changing around twilight. I was taking mental photographs.
And then as I arrived, I realised that the true jewels of this place are our beautiful hideaway and a stunning glacier lake nearby. Like a giant emerald, it called me for an icy swim, and I jumped in!
It was an extremely refreshing experience even for a nordic soul like myself, and I emerged renewed, cleansed and clear in my mind. This is when I realised that I had to create a retreat here and have you experience the beauty of this magical place.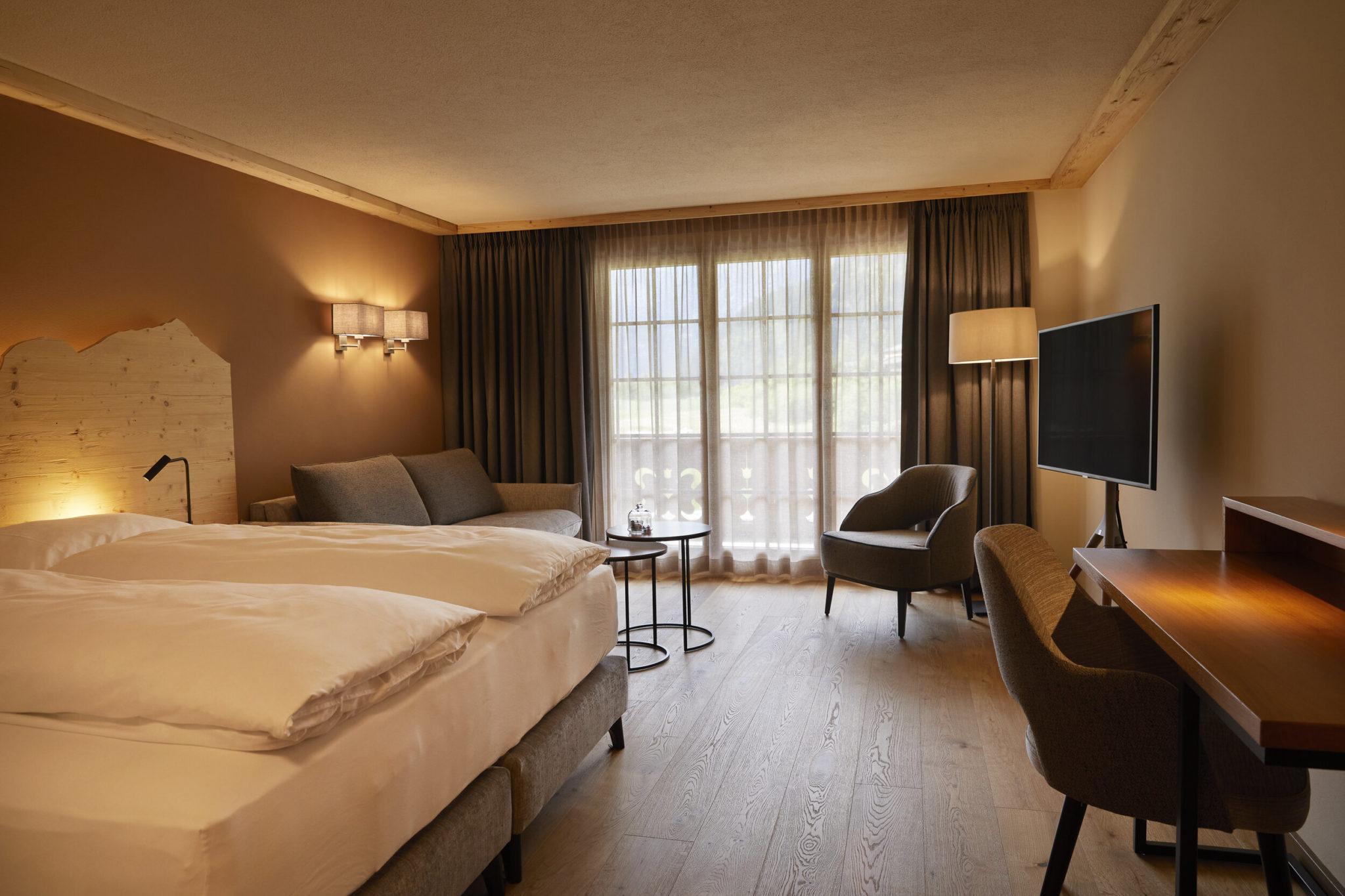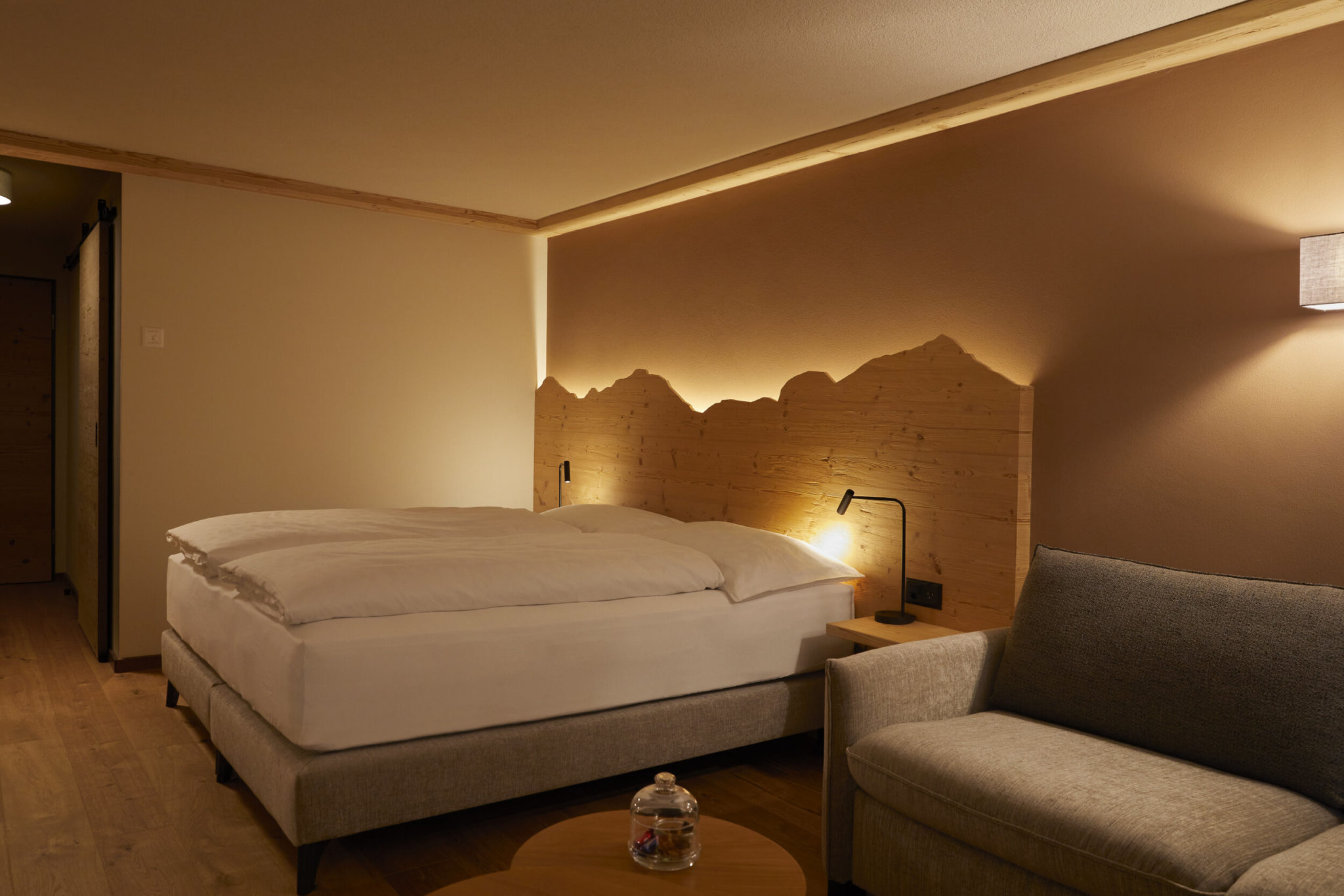 ACCOMMODATION
We are staying in a rustic design chalet with a spa nested amongst untouched nature and surrounded by the Alps.
All rooms are comfortable, cosy and come with a private bathroom.
Panoramic rooms are generously sized (30m2) and come with stunning mountain view. They also offer a comfortable sitting area for reading and relaxing and lots of morning sunshine.
Valley rooms are comfortably sized (24m2) and come with a lovely valley and village view.
We also have a few suites available - please contact us for details!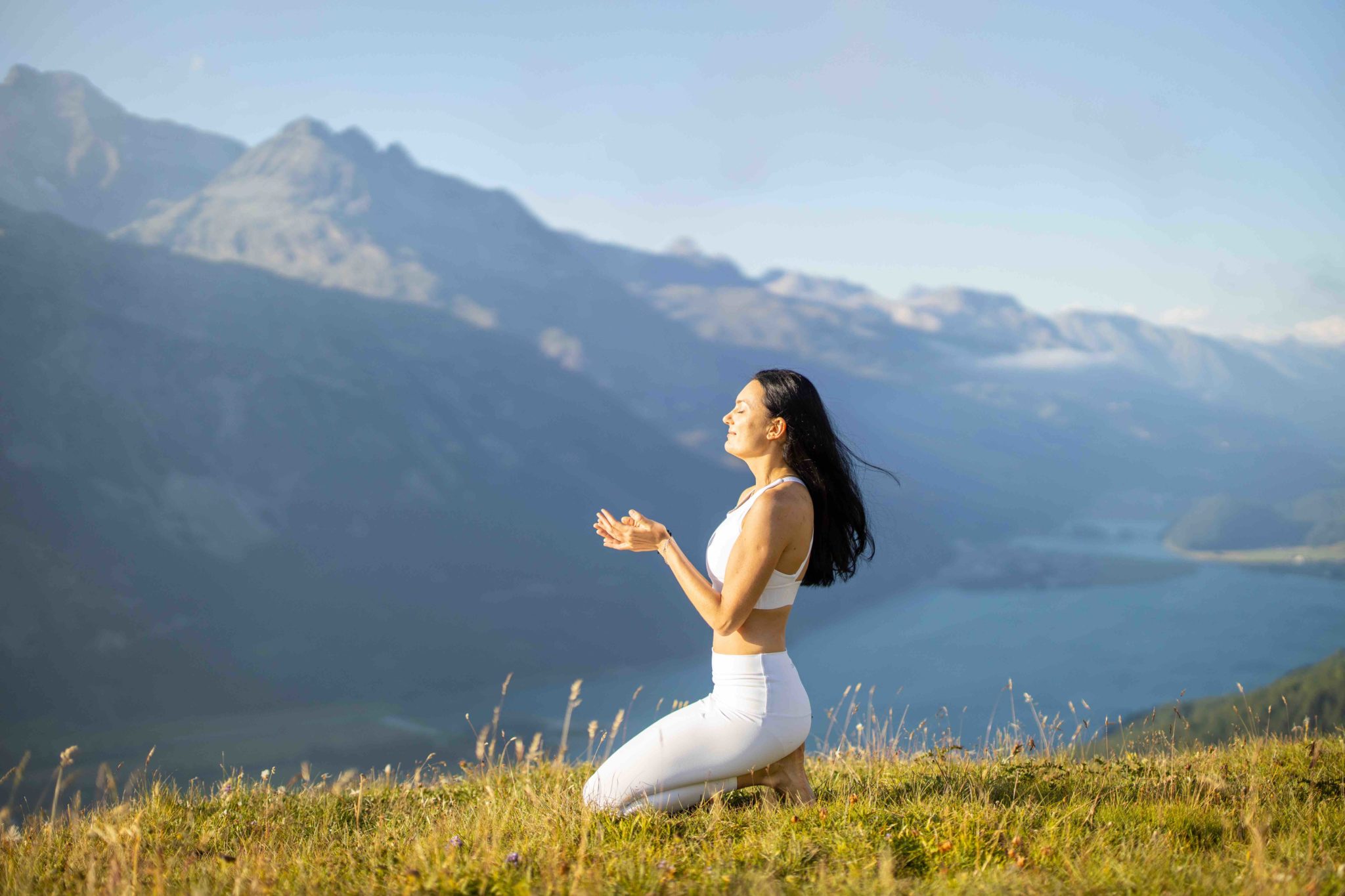 YOGA PRACTICE AND YOUR TEACHER
This yoga retreat is lead by me - Elena. I am the founder of Sparkling Yoga Retreats. I am a psychologist and have been leading retreats and teacher trainings for over 10 years. I have a strong background in both technical and therapeutic aspects of yoga and meditation and over 16 years experience of teaching yoga and meditation.
When I'm not teaching yoga, I create meditations for meditation apps, write for magazines and make music.
Read more about me here.
This yoga retreat is designed for all levels of practitioners including beginners (you'll be asked to practice prior to the retreat), intermediate and experienced practitioners. During this retreat, you will have an opportunity to experience a variety of approaches to hatha yoga, from elemental vinyasa flow to peaceful hatha with a therapeutic quality as well as a myriad of supportive practices including myofascial release technique and resistance training targeting stabilising muscles.
Programme components of this yoga retreat
elemental vinyasa flow
alignment based hatha yoga
in-depth self-myofascial release techniques
restorative flow
yin yoga
pranayama / breath work
seated meditation - guided and self-guided
restful yoga nidra (yoga sleep) meditation in savasana
All sessions will be adapted to the participants in the room. You will receive guidance on how to modify poses and lots of individualised attention.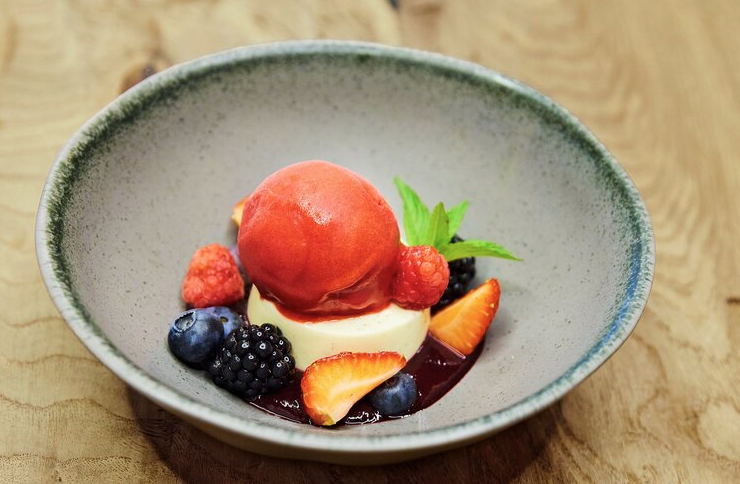 MEALS
Included in the retreat fee are generous delicious brunches at the hotel every day featuring lots of scrumptious and fresh local produce as well as vegetarian dinners.
WHAT IS INCLUDED
Included in the price of the yoga retreat is
3-night/4-day yoga retreat package
stay in a beautiful and comfortable alpine chalet hotel
3 generous buffet breakfasts
3 x restaurant dinners (3-course, gourmet & vegetarian)
the use of yoga space
rich yoga programme featuring 2 yoga and meditation classes with an expert teacher daily
the use of the mountain spa at the hotel
Pricing details are available in the booking form - just click on the date that you are interested in at the top of the page or in calendar.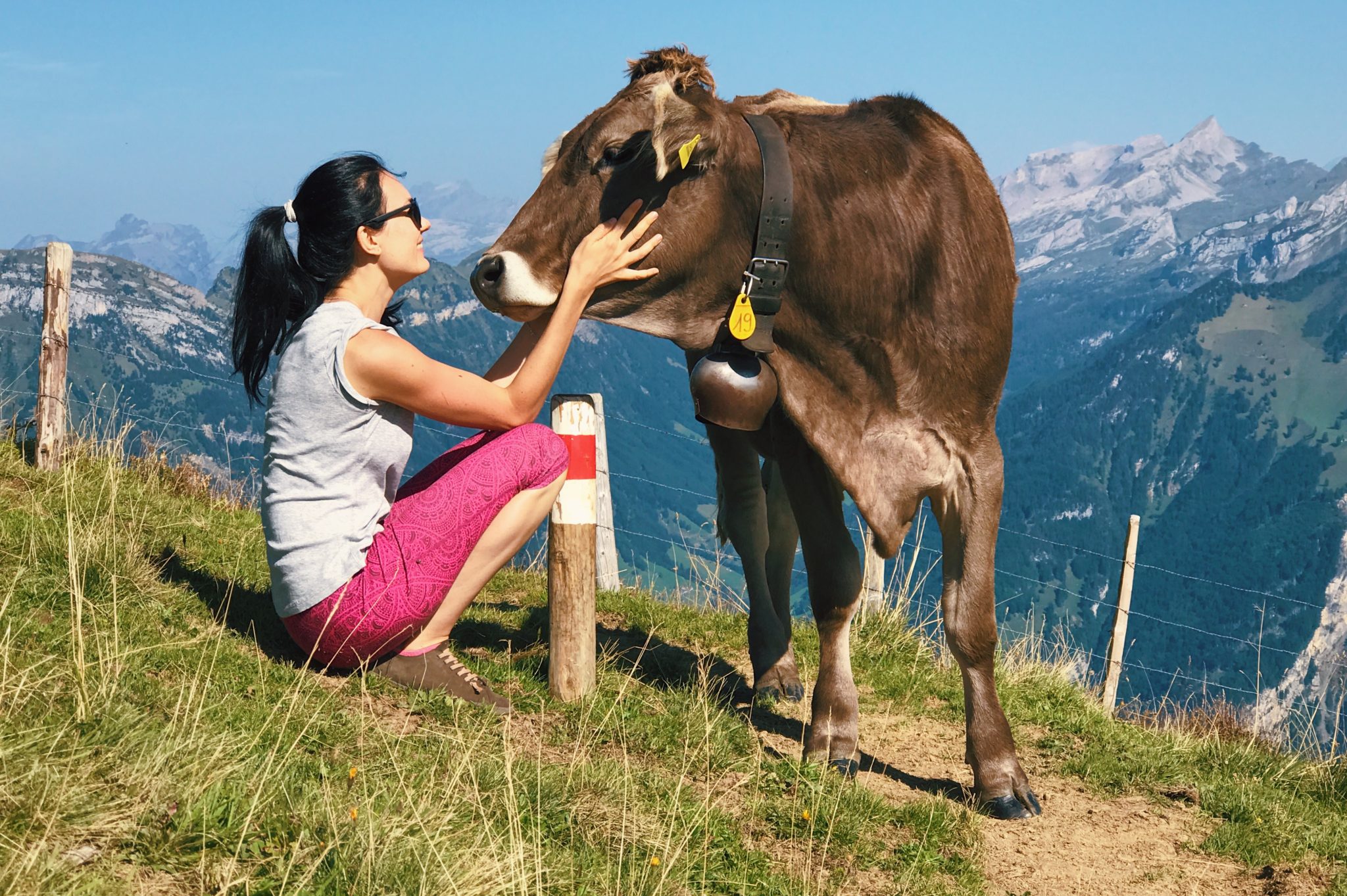 TYPICAL DAY
7.30-9.00 morning yoga and meditation practice
9.00-10.00 brunch at the hotel
10.00-16.00 hike, lake dips, rest, sauna or nap
16.30-18.00 afternoon yoga and meditation practice
18.00 dinner & free time with a possibility to use saunas at the hotel
GETTING THERE
Our location in Bernese highlands (Berner Oberland) is easy to access from any major city in Switzerland and is a short distance from Gstaad. You can then drive or take a train to the village. It's both a spectacular train ride and drive whichever direction you're coming from.
You will receive further instructions upon registration.
MOUNTAIN SAUNAS
In a cosy spa of our chalet hotel you'll be able to enjoy a variety of mountain saunas (Finnish, Bio, Infrared) and a cosy relaxation area.
Infrared sauna is amazing for deep muscular relaxation and tissue detox - an excellent add-on to our yoga programme!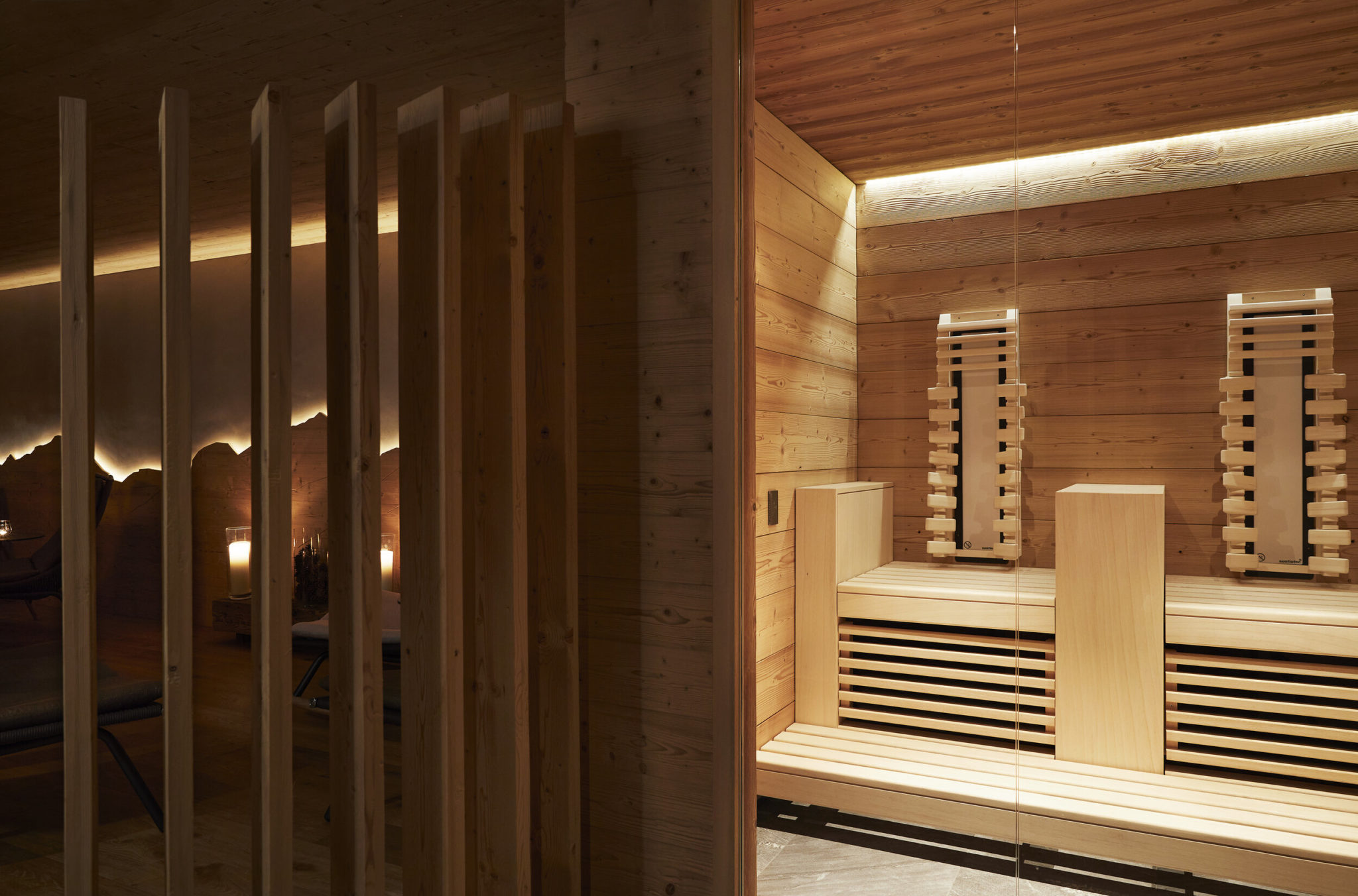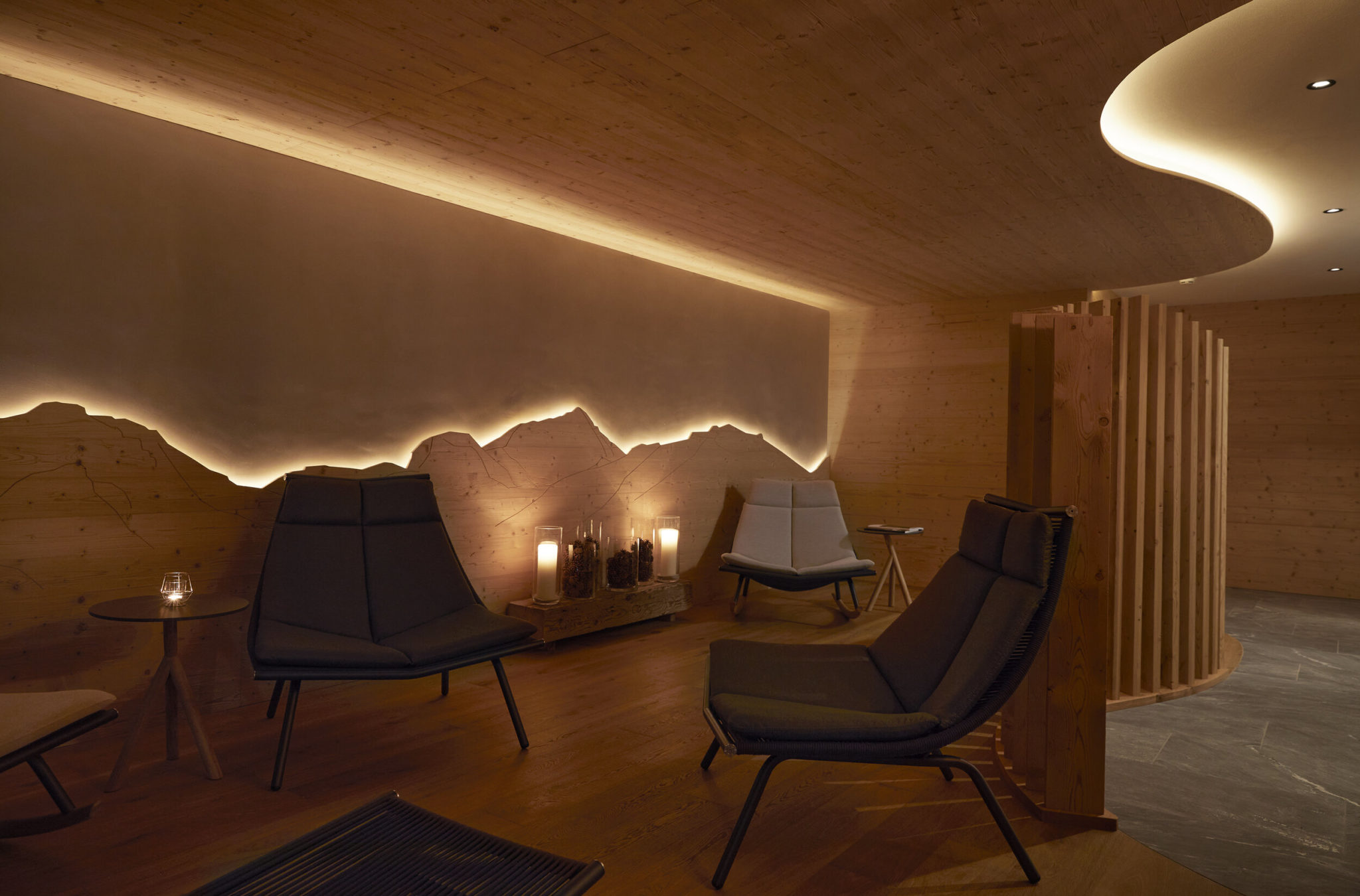 WHEN IS THE BEST SEASON TO JOIN THIS RETREAT?
Winter yoga retreat is all about the magic and magnificence of Swiss Alps in the most peaceful of seasons. You can combine this yoga retreat with cross-country skiing if you are into it. Or combine it with sitting outside on your balcony, wrapped in a warm blanket and with a cup of tea, watching the snow falling..
Spring yoga retreat is like a breath of fresh air. You can say good-bye to Winter blues and say hello to sunshine. A great time of year to re-start your practice if you've been taking a little break from it.
Summer yoga retreat is when it's pleasantly warm in the Alps, so we start the day by practicing outdoors (weather allowing).
Autumn yoga retreat is the most colourful one of all. You'll fall in love with one thousand shades of green, amber and crimson. You'll feel addicted to crisp mountain air and a feeling of deep relaxation in your whole body following the lake dips and sauna pleasures.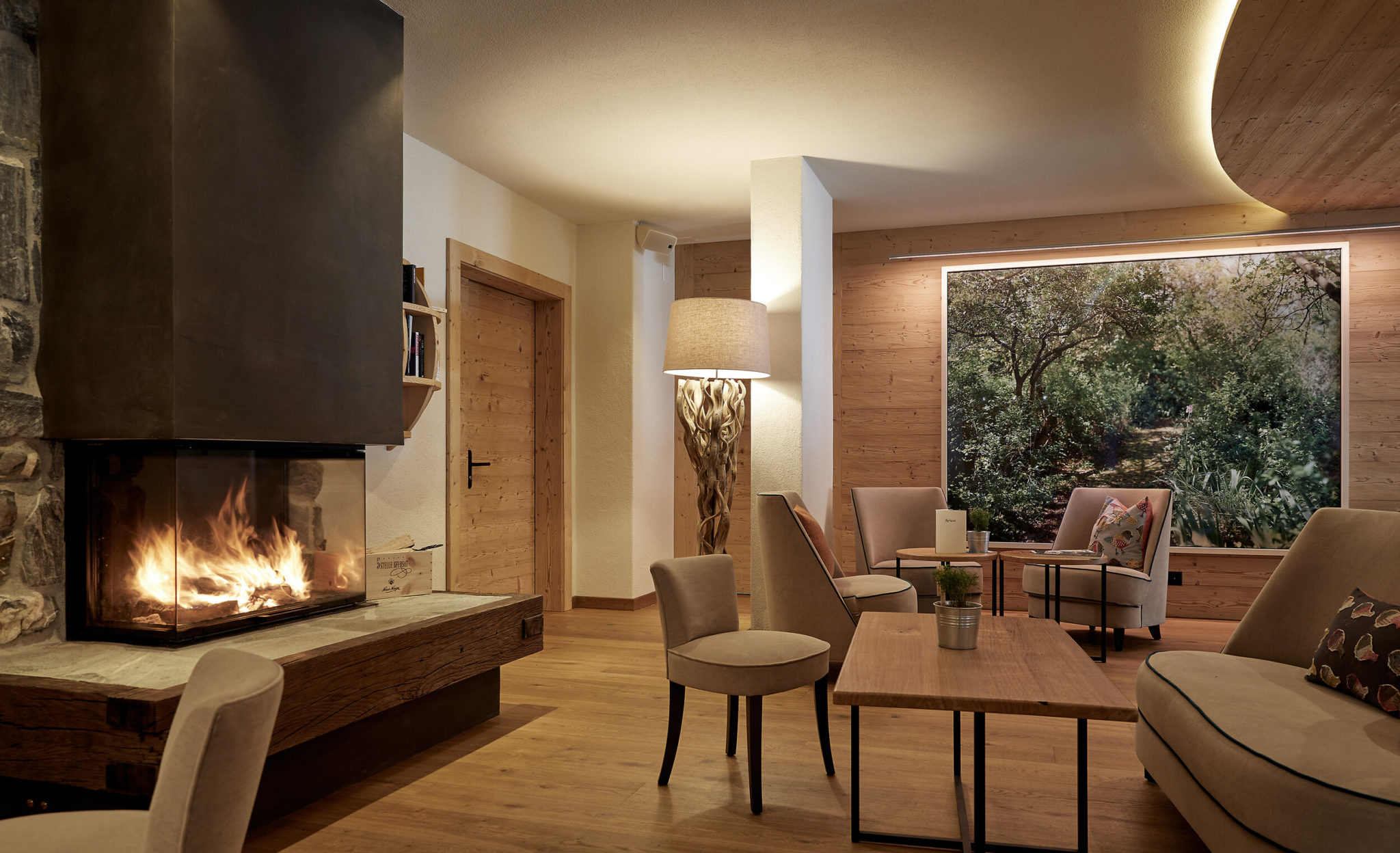 PLANNING YOUR ARRIVAL
The best airports to travel from are Zurich and Geneva, and the best time to land in these airports would be in the morning or around noon on the first day of the retreat. The programme starts in late afternoon, so you would have enough time to arrive without stress, check in, settle in your room and meet the group at 4.30pm on Thursday.
From Zurich or Geneva airport, you can take a train or drive. It will take you around 3-3.5 hours either way to get to the location. Our retreat is close to the bus stop so you won't need a taxi if you're arriving by public transport.
The best time for your departure flight from Zurich would be in the evening of the departure day.
CORONA MEASURES
We are taking all the necessary covid-19 related hygiene and safety measures to ensure a smooth and relaxed stay.
As of mid-February 2022, Switzerland no longer requires a covid-certificate.
ARE YOU A PHOTOGRAPHER AND A YOGI?
We are always open to new collaborations, so let us know if you'd like to join the retreat and capture some beautiful moments!
TESTIMONIALS FROM OUR PAST RETREATS IN THE SWISS ALPS
Loved everything! Wunderbar!

This was my first yoga retreat and it exceeded my expectations on all levels: stunning location in the Swiss Alps, the cosiest hotel with friendly staff that make you feel at home, a sparkling yoga teacher bubbling with positive energy, that will guide you through different yoga styles and help you gain  strength in your body and peace in your mind.

I love here today feeling stronger and grateful for my body, with a calm mind and loving heart. Thank you for helping me achieve this!

Thank you for your laughter Elena! Best medicine in the world!

I hope we meet again.

Love,

Ruxandra
Thank you for such a beautiful and fun retreat, Elena! I arrived exhausted and malnourished. And am leaving energized, restored, and replenished with minerals and fresh microbiota. Loved the group, adore the location, and appreciate your flows. I will be back.

Everything was amazing, nothing truly could be done better, cause it was perfect. Loved the location, loved the group, loved the sequences, loved the energy. Beautiful place! LOVED IT ALL.

Being a repeat customer, this is my 3rd retreat with Elena, and I can't wait for more! This is a very unique experience, with beautiful flows, amazing locations, and such fun participants!
Thank you for a lovely 4-day retreat!



It was great to meet people from so many different places and at different phases of life but see that we all are connected at a human level when we come to a safe space and share.

Elena - I feel like you would light up any room that you walk into! Your spiritual practice is clearly so strong for someone so young and it has been a true pleasure to be on your retreat.

On a practical level, all was great and well organised. Thanks for picking great menus!




It was really wonderful, I liked the variety in yoga very much & also the quotes you have selected touched me much. All in all, the spirit of you and the whole setup are healing and magical!

Thank you very much ♡