TRULY A MAGNIFICENT RETREAT
INDULGE: Yoga and Meditation Retreat in Catalonia: Hatha + Vinyasa Flow
A note from Elena
Set deep in lavish countryside and surrounded by more than 300 hectares of meadows, ancient olive groves and pine forests, our second retreat in Spain is a meticulously reconstructed and refurbished eleventh-century Catalan house that has been given a new life and a charismatic personality in its latest incarnation as a unique, luxurious guest house.
We could not resist the urge to share this place with you in a context of a yoga retreat, to reveal to you that effortless sense of wellbeing that nature and the Spanish hospitality inspire in this unforgettable place on Earth.
The uniqueness of this nature retreat is that it combines in itself an exceptionally high standard of both accommodation and service with a warm, welcoming and relaxed atmosphere where you can just come as you are - and wear your yoga clothes, bathrobe or a fine dress feeling like you belong in this picture. This is what we loved while visiting the property, and can't wait to offer this experience to our yoga guests.
Throughout the retreat the location is booked exclusively for our yoga group.
YOGA
This retreat is open to intermediate and experienced yoga practitioners. During this yoga retreat, you will have an opportunity to explore a variety of approaches to hatha yoga, from elemental vinyasa flow based on Ayurveda to peaceful hatha with a therapeutic or restorative quality. Some of the sessions may include the elements of yin yoga, myofascial release, pranayama and meditation. A part of the programme is yoga nidra (yoga sleep) meditation which has an extremely restful and restorative effect. All sessions will be adapted to the group and modifications of the poses will be offered to cater for all participants and to ensure that everyone is receiving the benefits of the practice and the individualised attention.
We will be practicing outdoors as much as weather conditions permit, and for cooler days we will be using a spectacular yoga shala.
TEACHERS
April retreat is lead by Elena Mironov, the founder of Sparkling Yoga Retreats. Elena is an experienced yoga and meditation teacher, with a strong background in both technical, therapeutic and energetic aspects of yoga and meditation, over 12 years of teaching experience and a background in psychology.
July retreat is lead by Lauren Stokes, an experienced yoga and meditation teacher and fascial stretch therapist. Lauren is exceptionally good at inviting you to really use your body, allowing your mind to find peace and calm. Her classes are engaging, challenging and transformative, charging the students with humour, lightness and radiance.
Read more about the teachers.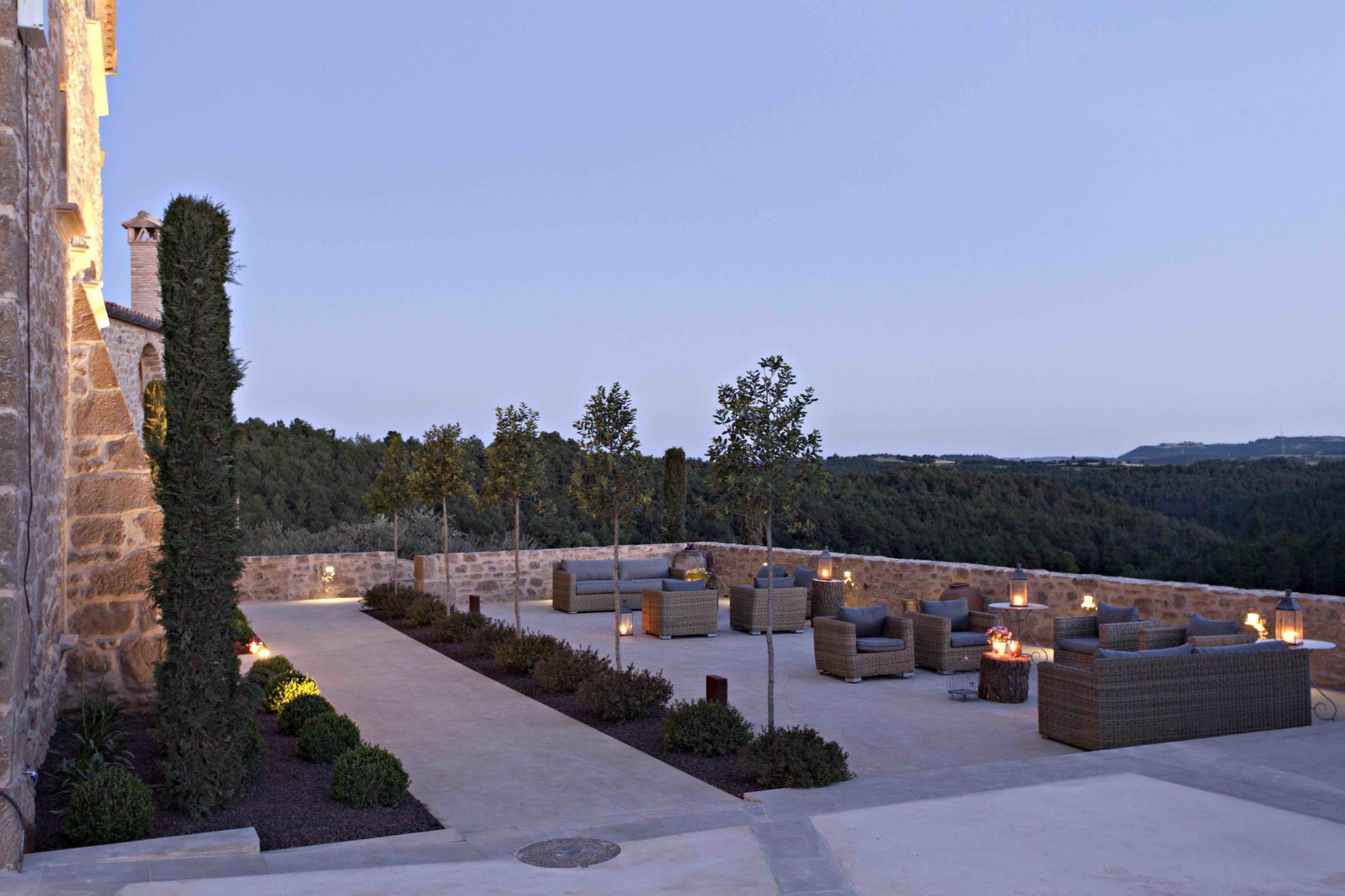 HIKING
There is a variety of trails just outside the hotel as we are surrounded by the forests. On one of the days, we have planned a long guided walk with a local guide who will be delighted to show us a few magnificent trails in the area and explore the beautiful forests and hills around the hotel.
TYPICAL DAY
7.30-9.00 Morning yoga + meditation
9.00-10.00 Breakfast
10.00-13.00 Hiking, swimming pool, massage or rest
13.00 Lunch
14.00-17.00 Hiking, swimming pool, massage or rest
17.00-18.30 Evening yoga
19.00-21.00 Dinner
WHAT IS INCLUDED
3-night/4-day stay at our beautiful hotel, generous healthy breakfasts featuring fresh juices, culinary experience dinners and picnic lunches, all yoga + meditation classes as well as the use of indoor- and outdoor spaces for yoga sessions.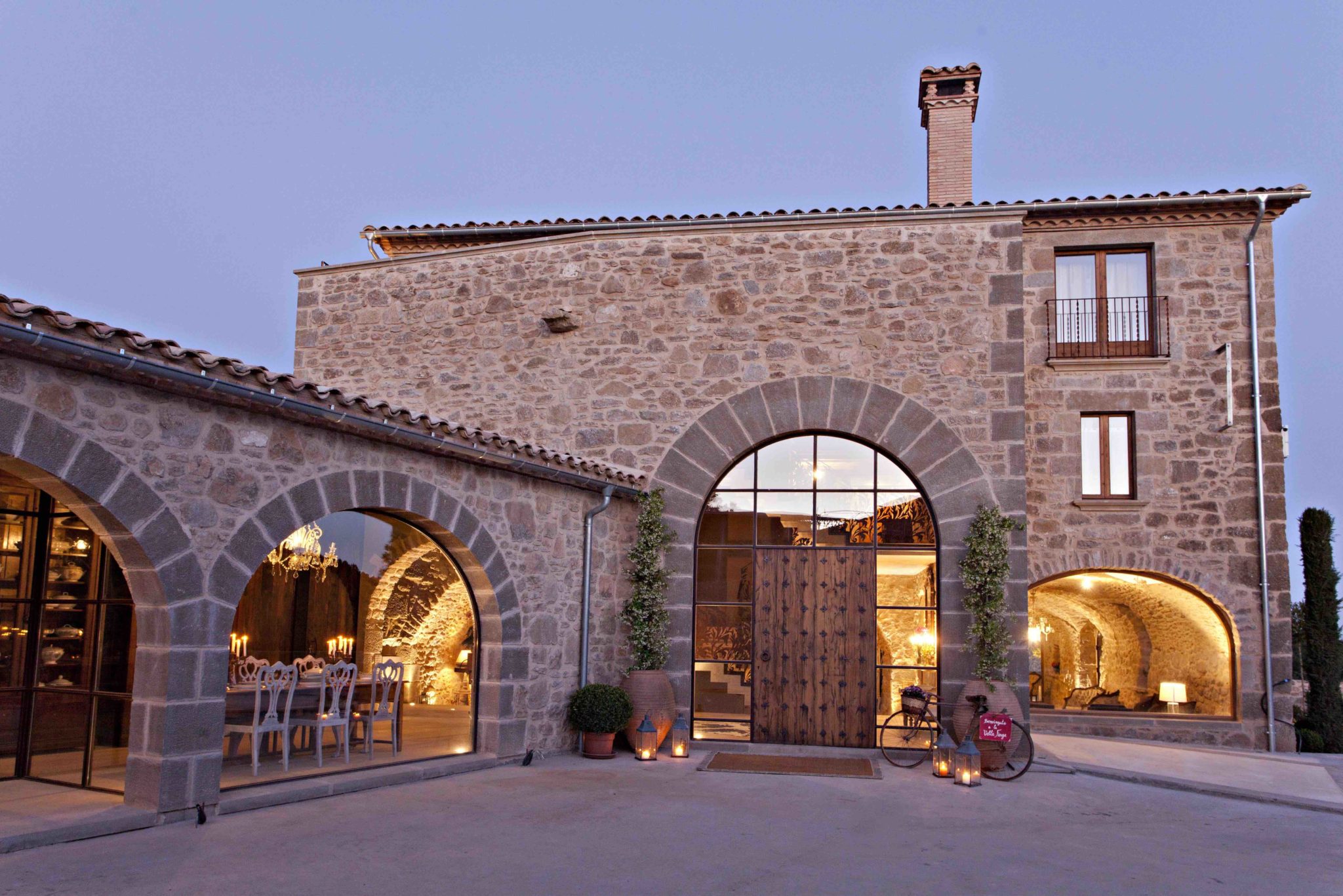 ACCOMMODATION
The hotel where we are staying is a gem of architecture and a beautiful combination of style, comfort and history.
Not only is our retreat centre designed with all the essential elements of modern comfort, it also reflects a harmonious balance between the original stone architecture and contemporary aesthetics.
All around the property you will be enjoying the mountain views of the Catalan Pyrenees, a deep sense of tranquility and peace that are a truly a signature of this idyllic haven. It is a beautiful combination of elegance, nature and ease that makes this place a perfect getaway for complete relaxation.
Double and single occupancy available.
MEALS
Our retreat restaurant serves innovative author cuisine based on local produce and natural ingredients. The signature cuisine features an experience of taste, healthy and nutritious living foods and a feast for the senses.
Included in this retreat are abundant breakfast, lunch and dinner buffets.
The menu of the retreat is vegetarian.
POOL
The stunning exterior of the hotel includes an infinity heated pool surrounded by a sunbathing and relaxation area, and vast green spaces that overlook the valley and woods.
WHEN TO ARRIVE
The best time to arrive would be Sunday afternoon as the programme starts after dinner, or you can arrive in the morning and spend the day in Barcelona before heading to the retreat. The best time to depart is Wednesday late afternoon/evening as the programme finishes around 11am on Wednesday.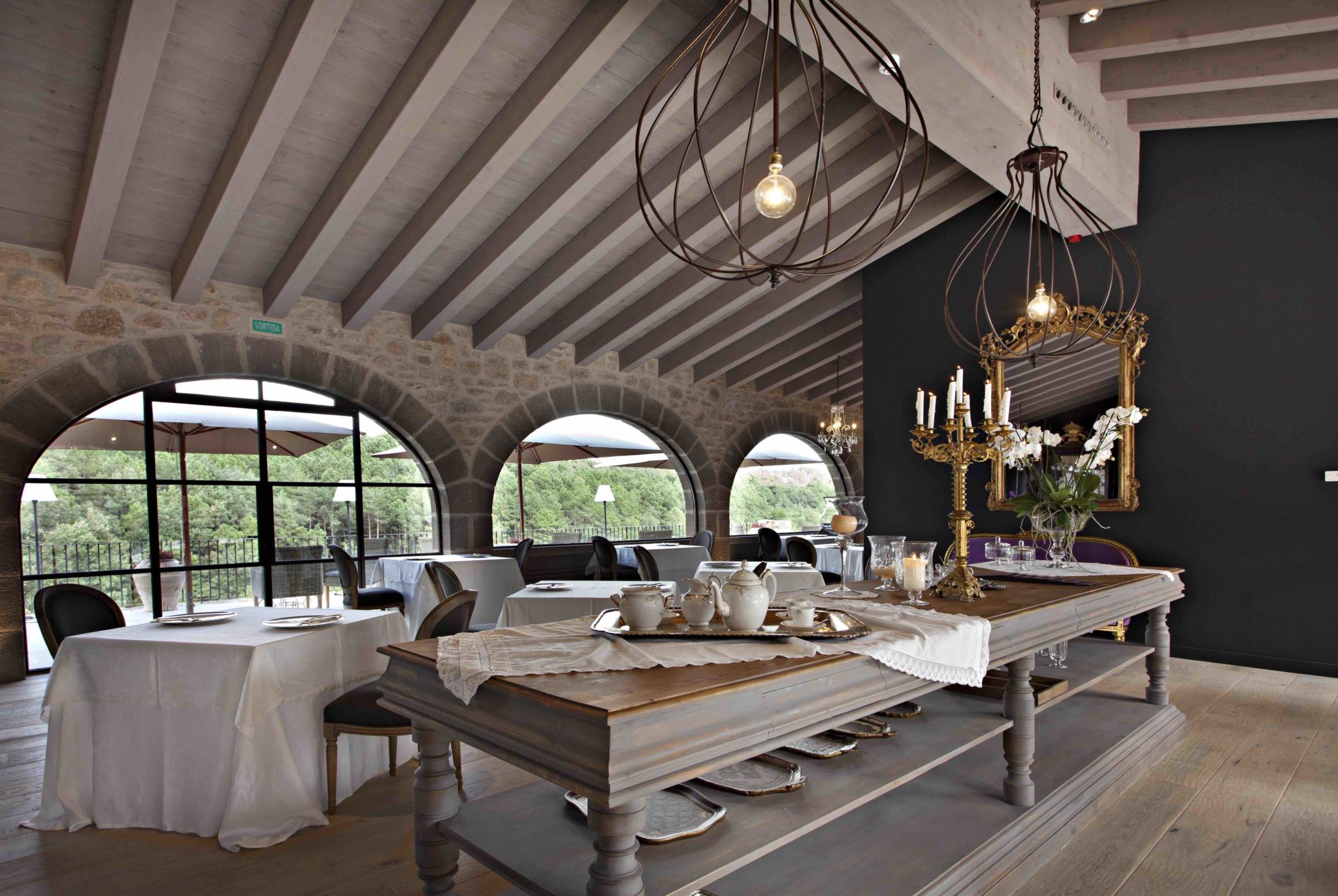 GETTING THERE
The location is about 1.5-hour driving distance from Barcelona. It can be accessed by car or you can request a transfer. Further instructions will be sent out upon registration.
TESTIMONIALS FROM PAST RETREATS
Elena cultivated a beautiful mix of people in a stunningly beautiful countryside forest. The practice sessions were challenging while accommodating many different levels of ability, from beginners to fellow teachers. The retreat center was charming, accommodating, and respectful of our collective mindfulness. Elena's ability to connect individually with each participant made this unlike any retreat to which I've ever been. Would go back in a heartbeat!
I absolutely love Elena's teaching, beautiful soul and peaceful spirit! Lovely also to try Ben's teaching - you complement one another wonderfully! You have to do it again! The sauna and lake evening was amazing! Beautiful retreat centre, loved the calmness and simplicity of the place that holds you but yet gives you freedom to explore. Gorgeous food and staff.
Elena, you are a joy to have as a teacher. I love the combination of yoga and your music. I liked that Ben was so attentive to everyones need, adjusting our postures along the way. Very friendly staff. AMAZING food. (Almost) makes me want to become a vegetarian. I loved the meditation sanctuary.
I enjoyed the peace and quiet. The yoga led by Elena was amazing. Best experience of my life. The good thing about the teacher was patience, motivation, willingness to explain and properly show how the postures are achieved. The planning and dedication is absolutely perfect. I could not fault it. Staff were amazing. Retreat was perfectly located. Food was nutritious and wholesome. Room was simple and perfect. Everything was perfect. I loved it so much that I will be back next year and I will even bring my friends. Elena is an angel - calming and wonderful.
Both Elena and Ben are happy and humble and nice to be with. And teaching in a way that is easy to understand even when English is not my first language.
Dear Elena and Ben. Thank you for a lovely retreat and for everything. You are two different beautiful persons who guided me through yoga positions in two different ways. I really liked that there was an opportunity to that. I learned how to used different positions in different parts of life. You've been guided with love, joy and simplicity. All good to you.