GREECE YOGA RETREAT: GREEK ISLAND YOGA + PRIVATE BEACH
YOGA RETREAT ON A GREEK ISLAND WITH A PRIVATE BEACH
Registration for 2022 is open!
Have you ever imagined spending a week in a peaceful spot with 360 degree views on a little Greek island? Waking up to a yoga and meditation practice, in a shala overlooking Ionian sea, enjoying the generous Greek breakfast on a sun soaked terrace with sapphire sea views all around, and just letting the day unfold?
I have been dreaming of finding the right spot to host this yoga retreat, and I am thrilled that I finally have. Welcome to a secret place I found, with uninterrupted views of the forest and the Ionian sea, and welcome to our own private beach. We'll spend our mornings and evenings in the most beautiful yoga shala nested on a side of a lush mountain, from where you can only see the sky and the sea merging into an unforgettable canvas featuring every shade of blue.
No distractions. No noise. Just pure nature, beauty and a deep sense of calm all around.
Welcome to your Greek home.
---
MY 3 WHY'S
Why is this retreat happening in Greece?
Because after years of exploration, I have found this hidden gem on a small Greek island in the Ionian archipelago, and I fell in love with it. When this happens, I can't resist sharing it with the yogis.
Why this exact property?
Firstly, because the location is super private, and it's important for the purpose of this yoga retreat. There are no other properties around, no shops and no busy streets. We are staying in a beautifully secluded private location with outstanding views of the Ionian sea just to ourselves and complete serenity and beauty of nature all around.
Secondly, every bedroom has a spectacular view AND a private bathroom. As a retreat organiser I know how important it is and how tricky it can be to find a place like that.
Lastly, an emotional reason: I remember the exact moment I woke up to the view of the sapphire blue sea from my window during my first visit of the property. I was speechless. I took a mental photograph (and then an actual one) and knew that a retreat here was just meant to be. Can't wait to spoil you a bit!
Why this time of year?
For my test visit of this place, I chose the last week of May 2019, just to make sure I liked the island during this season. I loved it! The touristy season starts a few weeks after the retreat, so we get to enjoy more affordable flights, the best weather that is pleasantly warm during the day (20-27C) and cool in the evenings, and some of the world's best beaches before the crowds storm in. End of May is also the greenest season with fragrant herbs all around the island and lots of flowers in bloom. Paradise found!
TYPICAL DAY
7.30-9.00 Morning yoga + meditation
9.00-10.00 Breakfast
10.00-17.00 Enjoying private beach, a massage treatment, your personal practice, adventure of the day (visiting other beaches on the island, boat trips etc)
13.30 Lunch (on the days where we are not out on an adventure together with the group)
17.00-18.30 or 17.00-19.00 Evening yoga
18.30-19.00 Optional meditation self-practice
19.00 Dinner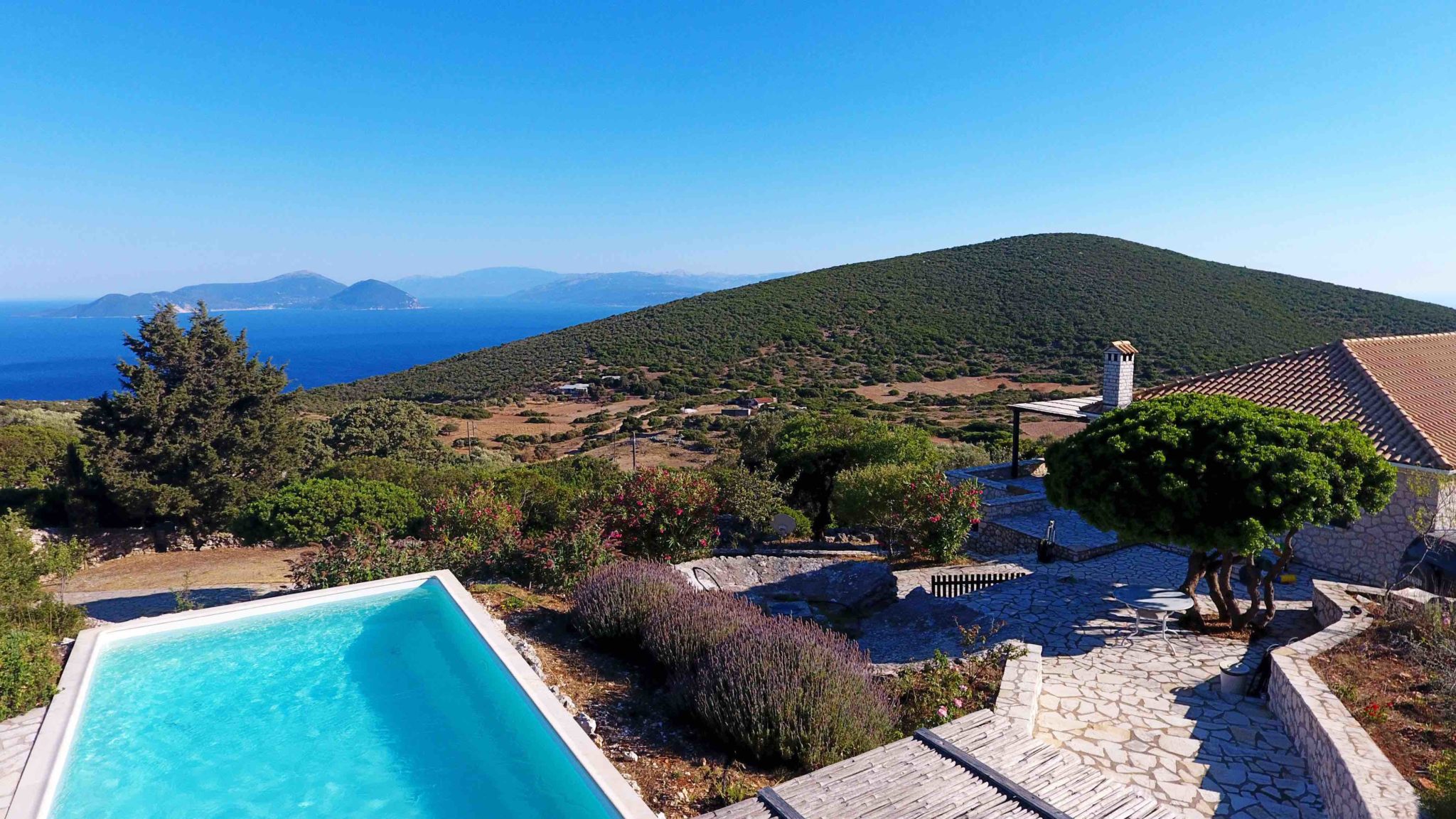 ACCOMMODATION
We are staying in private family owned villas that feel like your Greek home away from home. The villas are very privately located on a slope of a hill overlooking unspoilt nature and the sea.
Each villa features 3 ensuite bedrooms, a shared living room with kitchenette just in case you feel like making yourself a cup of tea, a swimming pool with a sea view and a sun terrace.
The rooms are simple, comfortable and tasteful. Double/twin and single occupancy available.
MEALS
All the meals at this retreat feature an abundance of colourful and fresh local produce. The food at the retreat is homemade, simple, infused with local flavours (think most fragrant olive oil you've ever tasted!), wholesome and delicious.
All meals are vegetarian and some fish options may be available throughout the retreat. Please notify me in advance about your preferences or intolerances so that we can prepare exactly what you like.
PRIVATE BEACH
Our cosy private beach (pictured below) is a 30-minute hike down the hill from the villas. You'll need your hiking shoes, but it is so worth it!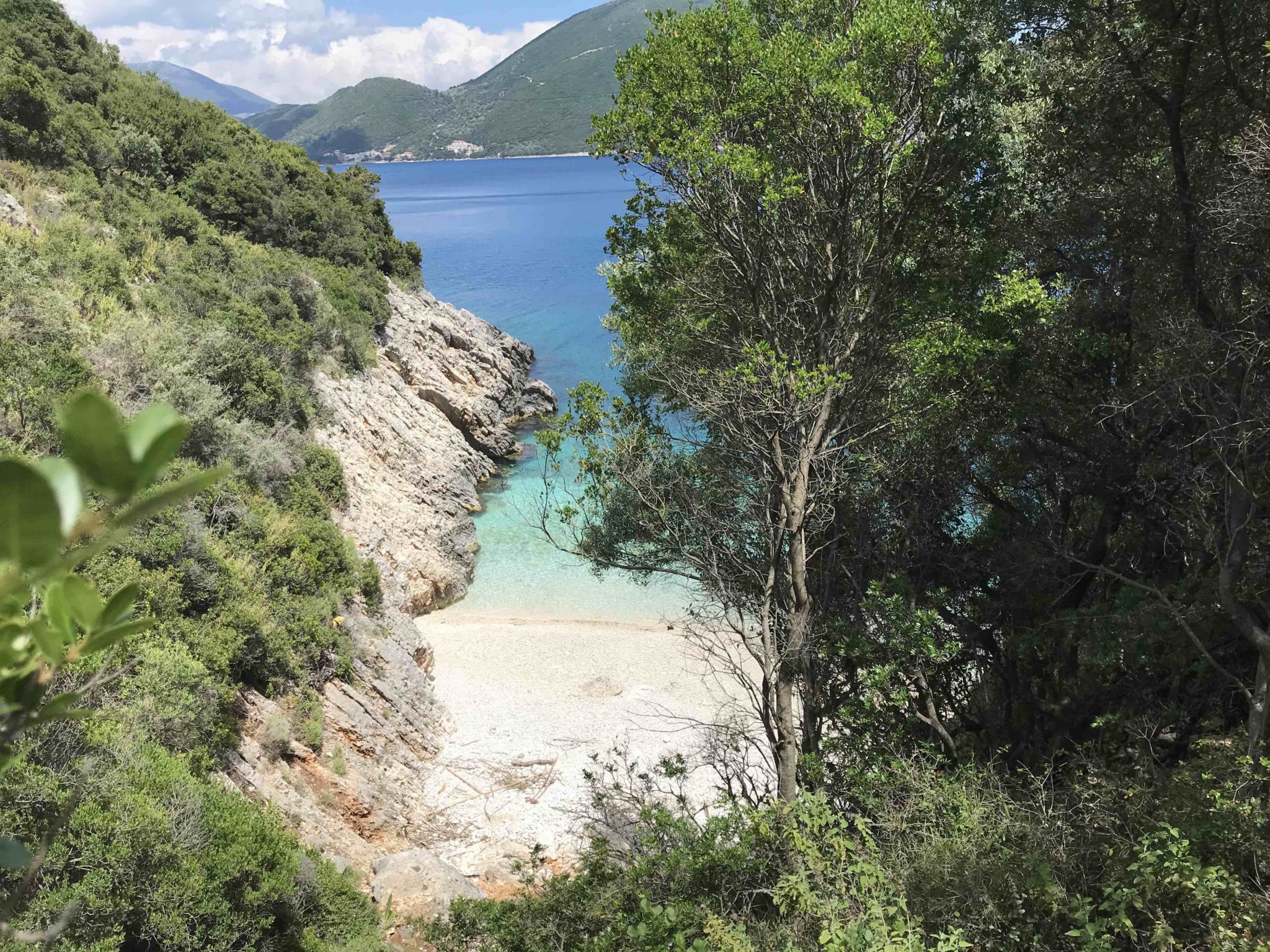 OPTIONAL ACTIVITIES
swimming in the sea
massages
visiting 3 other stunning beaches on the island (one of them on the photo above)
boat trip
trip to the lighthouse
TEACHER
This yoga retreat is lead by me - Elena, the founder of Sparkling Yoga Retreats. I've been practicing yoga for over 20 years, and I've been teaching yoga for over 14. My background is in psychology, and besides teaching yoga, I lead teacher trainings, specialising in meditation courses for teachers. My work has been extensively covered in press, and I have led 90 retreats around the world to date. You can read about me here or meet me in person in Zurich where I teach weekly classes and city retreats.
YOGA
The yoga programme of this retreat is suitable for all levels of practitioners. 
During this retreat, you will have an opportunity to experience a variety of approaches to hatha yoga, from elemental vinyasa flow to meditation, however the main styles of yoga featured in this retreat, are alignment based hatha + vinyasa flow.
All sessions will be adapted to the group and modifications of the poses will be offered to cater for all participants and to ensure that everyone is receiving the benefits of the practice and lots of attention.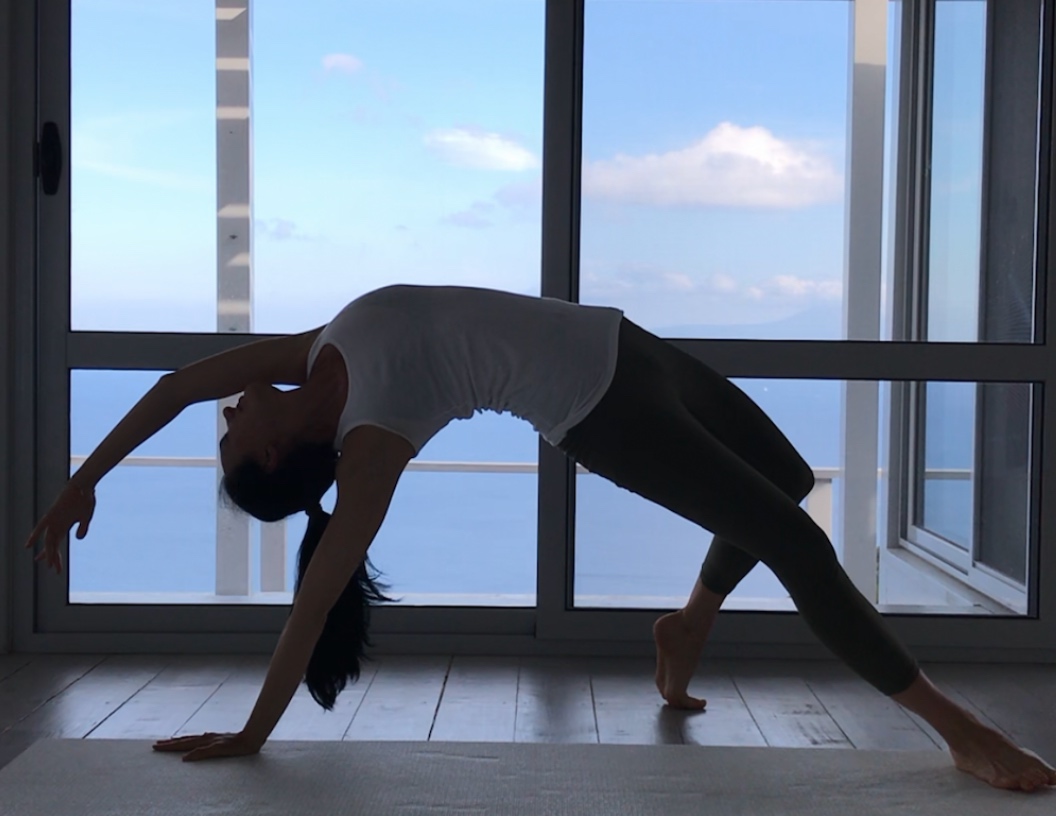 YOGA "MENU" OF THIS RETREAT
alignment based hatha and vinyasa flow yoga
in-depth self-myofascial release technique
restorative flow
yin yoga
pranayama / breath work
seated meditation - guided and self-guided
restful yoga nidra (yoga sleep) meditation in savasana
Below is the photo of our yoga shala. Just to warn you, with this view, you might be tempted to keep your eyes open during meditation...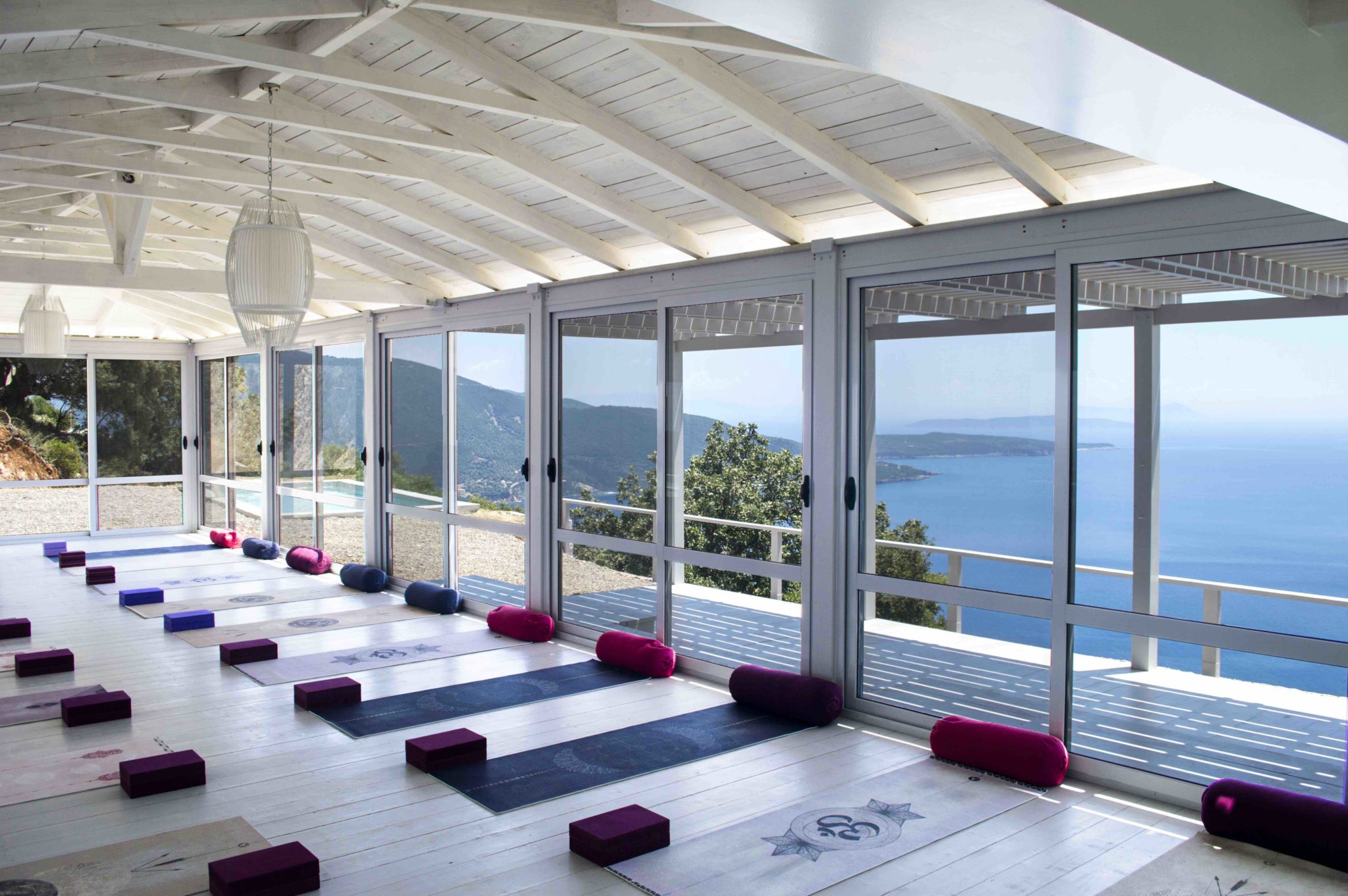 YOGA PROPS
Please note that to participate in this retreat, you will need to bring myofascial release balls. Further details will be sent to you upon registration.
WHAT IS INCLUDED
7-night/8-day stay at our cosy villas with a view
7 buffet breakfasts
7 dinners
lunches on the days when we're not adventuring with the group
all morning yoga and meditation classes
all evening yoga and meditation classes
in total, over 24 hours (!) of guided yoga and meditation programme
the exclusive use of yoga space with an infinite sea view for our group only
WHEN TO ARRIVE
The best day to arrive would be Saturday 28 May 2022. Our guests are arriving all day on the 28th, and if possible, aim to be at the property by dinner. The best time to depart is Saturday 4 June 2022 (afternoon/evening) as the programme finishes around 11am that day and you'll need a bit of time to get to the airport. The best airport is Preveza, however Corfu and Kefalonia are also options if you are comfortable with renting a car. After you've registered, we'll go over your arrival in more detail.
GETTING THERE
The location is about 3 hours driving distance from Corfu airport, 2 hours from Kefalonia airport and 1-1.5 hours from Preveza airport. Further instructions will be sent out upon registration.
Please only make your travel arrangements after your room has been confirmed.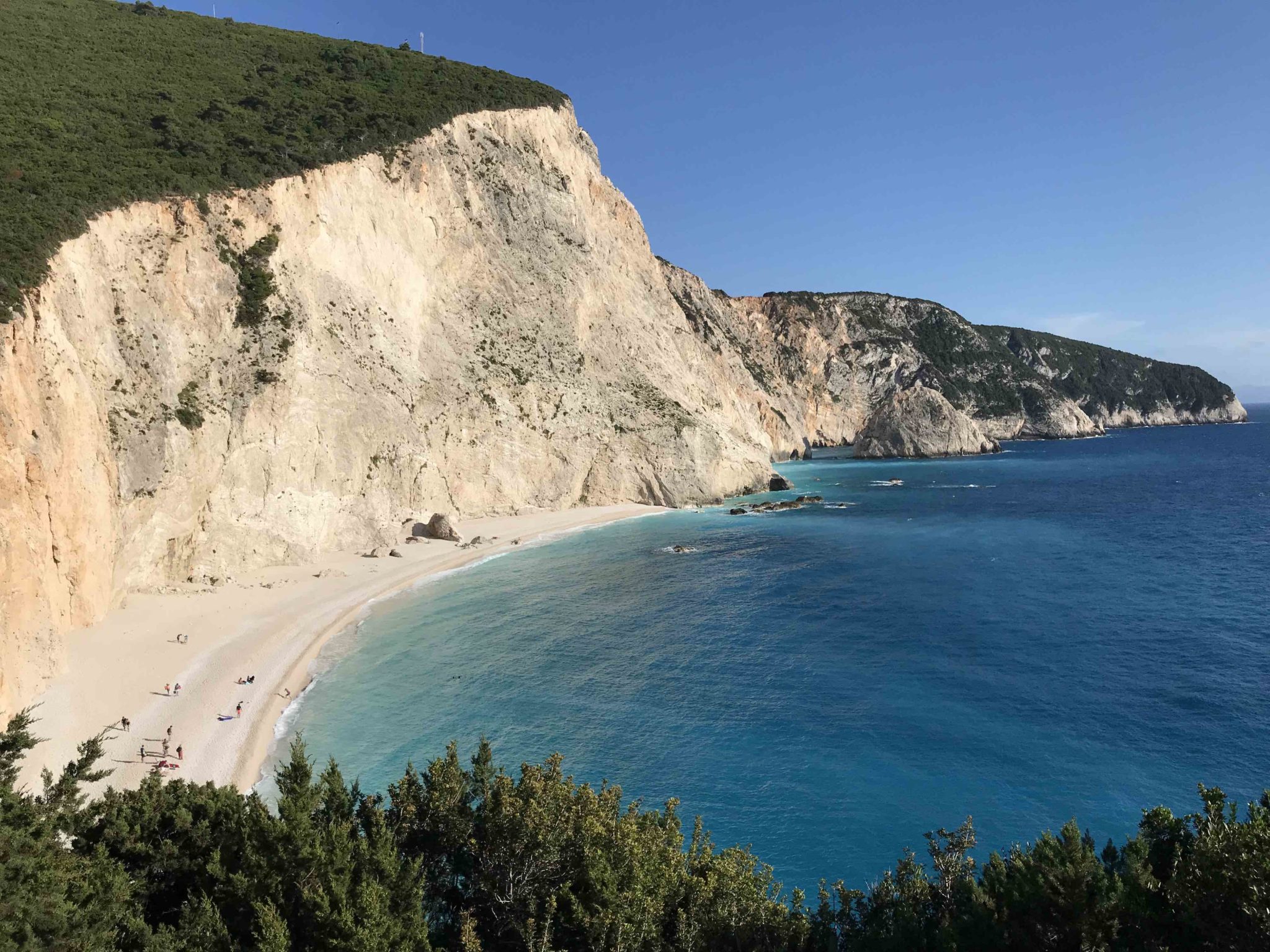 ARE YOU A PHOTOGRAPHER AND A YOGI?
We are always open to new collaborations, so let us know if you'd like to join the retreat and capture some beautiful moments!
TESTIMONIALS FROM PAST RETREATS
Elena's retreat will leave you not just sparkling, but glowing. This was my second time on the Norway retreat, and the magic is still in the air from the first one. This opportunity, this adventure, this group of people...it's like coming home to one's self. I'll never be able to say enough good thing about this retreat of the profound effect it will carry forward in my life. Thank you, thank you, thank you!
I loved the small group size and having 2 teachers, allowing for focus and improving my alignment, because now I see my postures are not the same as a trained eye!

The location, setting, teachers and other participants created the atmosphere of peace, reflection, self improvement and laughter.

I love your retreats Elena, and will always be on the lookout for more opportunities to join!

Thank you also to Maria, for your inspiration on how I can personally improve my alignment.
Thank you Elena for another beautiful retreat! All on point: room, food, staff, facilities are great.
The interplay of Elena and Karina, personality wise and yoga wise. Very nice and complementary.
Elena & Karina truly created some magic, held space and guided us so creatively, playfully and with experience. You two were a great team, keep it up!

Elena, your retreats allow to dive deep, to detach from the every day life at home but also to gain new tools to implement back home.
Thank you for your great work, for sharing your knowledge, your spark and your passion!
To many more retreats together!
Wonderful teacher! Patient, clear, calm, encouraging. Loved it!

Elena really listened to us and focused on areas we were concerned about so well.

It was a beautiful, restorative programme. Perfect balance throughout.

Lovely hotel. Gorgeous room. Fab brekkie! Very helpful staff.

It was my first ever retreat. Good for my heart, body and soul. I will be back!
The teacher has empathy & respect varying level in the class. Providing holistic practice (mind, body & soul). Location was beautiful, food amazing (indulgent but healthy), staff was very helpful & attentive.

I enjoyed flexibility to allow for individual time vs. group interactions, care and detail in food, accommodation.

I love that the group was kept small and the location kept exclusive for our use.

From your conversations/sharing, I appreciate and recommend that as much as possible, please keep your vision alive and don't compromise on your standards. Knowing your integrity for this is what will keep me coming back and strongly recommending to others who appreciate the quality.

Thank you so much for the 1:1 sessions!
We had the most enjoyable weekend yoga retreat in Iceland with Sparkling Yoga. Elena is a wonderful teacher and has a gentle and playful approach to her classes. The classes combined with the thermal pools at the blue lagoon made it a memorable experience. I would definitely go on another of Elena's retreats.
Elena cultivated a beautiful mix of people in a stunningly beautiful countryside forest. The practice sessions were challenging while accommodating many different levels of ability, from beginners to fellow teachers. The retreat center was charming, accommodating, and respectful of our collective mindfulness. Elena's ability to connect individually with each participant made this unlike any retreat to which I've ever been. Would go back in a heartbeat!
The teachers were creative, they encouraged, challenged, looked after. I enjoyed the physical practice. The staff was very helpful, room lovely! It's an eye opening experience, I made memories, learned a lot & had so much fun.

Vibes & energy created by the teachers, location, group & yoga was so positive... Finally having 2 teachers was very special, felt looked after and made practice very unique.

Full of gratitude.