This experience exceeded any and all expectations. The mental clarity, energy, friendships, and strength I'm taking home with me are beyond words. Thank you for enriching my life and the lives of so many wonderful individuals.
To retreat is to withdraw from your everyday life for a little while to rest, restore and grow stronger. But maybe one of the most important parts of this process is that retreating helps you to zoom out and see your reality from a whole new perspective. And maybe even charge you with so much fresh delicious new energy that upon your return, you are inspired to truly embrace what you love, let go of what isn't serving you and make the change to live your life more fully.
I enjoyed the symbiosis between Karina's + Elena's teaching styles which made a perfect match; trust + accessibility + openness + expertise. It was the perfect mix: challenging yet relaxing, animating + inspiring, yet leaving enough personal space.The entire staff was the epitome of loveliness.Thank you for opening our bodies and minds!
From the bottom of my heart: Thank you so much for this week filled with magic. Thank you not only for the warm, inspiring, elevating + insightful yoga classes - I am convinced that every single participant learned something new about their bodies + minds, grown clever with themselves so to say, but also thank you for being you so entirely and sincerely. It was a huge pleasure to share this experience with you and with the rest of the group, and I look forwarding to carry it with me wherever I go.
Thank you Elena for another beautiful retreat! All on point: room, food, staff, facilities are great.
The interplay of Elena and Karina, personality wise and yoga wise. Very nice and complementary.
Elena & Karina truly created some magic, held space and guided us so creatively, playfully and with experience. You two were a great team, keep it up!

Elena, your retreats allow to dive deep, to detach from the every day life at home but also to gain new tools to implement back home.
Thank you for your great work, for sharing your knowledge, your spark and your passion!
To many more retreats together!
I enjoyed your capacity to adapt to the group with the programme that is always varied. This is an amazing place for a yoga retreat! Hotel, the landscape, yoga space, everything is perfect. This second time participating in the mountain retreat was just an great as the first. You are a unique person with a set of talents that allow you to bring forth your own style of yoga (professionalism, tone of the voice that mesmerizes, your own music) We couldn't be happier to have had the possibility to join this retreat and can't wait to come back in July. Namaste!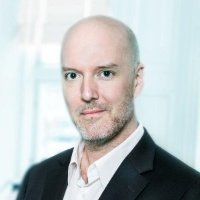 The retreat in Morocco with Sparkling Yoga was my first ever experience with yoga. I had worked a lot for a long period of time, and felt like relaxing and getting a bit out of my comfort zone. The experience was extremely positive. Elena created a warm and relaxing atmosphere, where both beginners and more experienced practitioners felt welcome, and she was really good at adjusting the training to the groups different levels and the mood of the day. Overall I can say without a doubt that it was the most relaxing holiday of my life, and I came back after a week feeling happy and full of energy. Thanks for a great time, I will definitely come back another time.